Three cruise ship bartenders will compete in Diageo semi-finals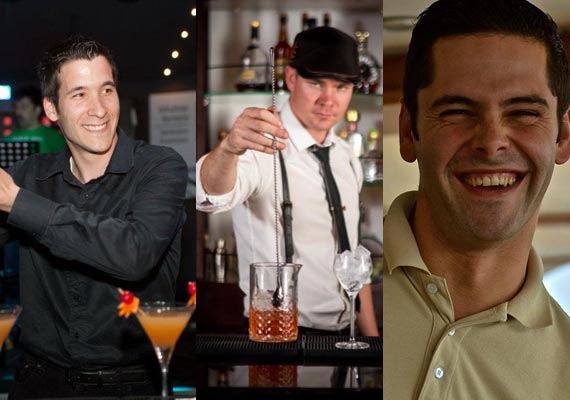 Lazar Milosavljevic from Celebrity Cruises, Claudio Santos Liborio from Seabourn Cruise Line and Marc McArthur from Norwegian Cruise Line will compete in the next round at the Diageo Bar 396 in Miami. This three crew members topped the competition from hundreds of bartenders representing all major cruise lines and only one will go on to Diageo Global Travel at the World Class Bartender of the Year finals which will be in Mexico City from 20-24 August 2017.
Representing Celebrity Cruises, with his Cîroc Ocean Peach signature cocktail, Lazar Milosavljevic from Serbia is a senior bartender on board Celebrity Reflection. 
Representing Norwegian Cruise Line with his cocktail The Autumn Dram, the South African McArthur is head mixologist on Norwegian Escape.
Seabourn bartender, Claudio Santos Liborio from Portugal made the semi-final with his Sherry Blossom cocktail, inspired by Japan's cherry blossom trees
Last year Diageo Global Travel winner was Andrej Malic, from Bosnia and Herzegovina, representing Celebrity Cruises. He won this prestigious award with his cocktail 'Old Spice Fashion' cocktail, featuring Bulleit Bourbon. 
Diageo is a global leader in beverage alcohol with an outstanding collection of brands across spirits, beer, and wine categories.  These brands include Johnnie Walker, Crown Royal, J&B, Buchanan's and Windsor whiskeys, Smirnoff, Cîroc and Ketel One vodkas, Captain Morgan, Baileys, Don Julio, Tanqueray, and Guinness.