Towel People on Carnival Magic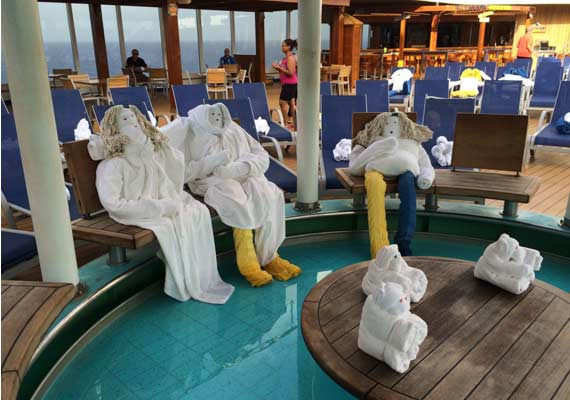 A unique and creative work by the Carnival Magic crew members from the housekeeping department has created one of a kind people constructed from beach towels. The first ever "towel people" at sea are presented on the cruise ship Lido Deck relaxing on the sun.
The terrycloth "Towel people" are a new concept, going step further upon the incredible popularity of Carnival Cruise Lines "towel animals" which greet Carnival guest on every ship as they return to their staterooms. Taking several hours to construct each "towel people" the talented housekeepers created dozens, from men, women and children. This creations will greet guests on Carnival Magic when they head out for  breakfast on Lido.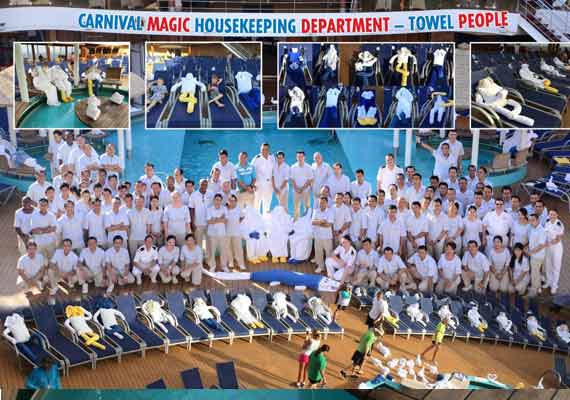 Source and Photos: www.carnival.com