TUI Crew Says Farewell to Mein Schiff 1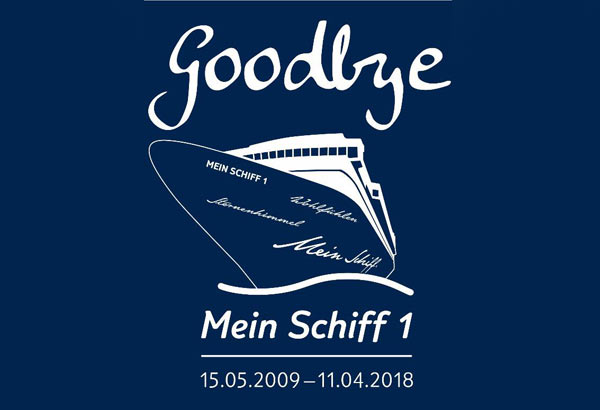 After almost nine years in service Mein Schiff 1, the cruise ship that inaugurated the TUI Cruises brand leaves the fleet. TUI Cruises said goodbye to Mein Schiff on April 11, 2018, having been part of the company from May 15, 2009. The first TUI ship, that launched the German brand with capacity for 1,924 passengers, was purchased by Celebrity Cruises under the name Celebrity Galaxy. 
The last port where the Mein Schiff 1 made a final stopover was Palma de Mallorca. As of that moment, the ship has been transferred to Marella Cruises, and will undergo extensive dry dock during the next month to serve the British cruise company. The new Mein Schiff 1 which will replace the old one, will join the TUI Cruises fleet in May, ushering in a new era of ships, with a capacity of 2,900 guests.
Final announcement on Mein Schiff 1- Attention all Crew attention all Crew...
"The last guests disembarked our beloved Mein Schiff 1 and on behalf of Captain Ioannis Tsounakos and the Senior Management on board, we thank you all very much for your energy, your patience, and efforts in creating nice holidays for our guests in the past weeks and months.
We wish you a nice and relaxing vacation or, if you transfer to another vessel, a good next contract.
Thank you very much!
You are first CLASS!!" wrote the company on their Facebook Crew Fan Page.
Photo credit: Mein Schiff Crew Facebook page