Two Crew Members Reported Overboard From Explorer of the Sea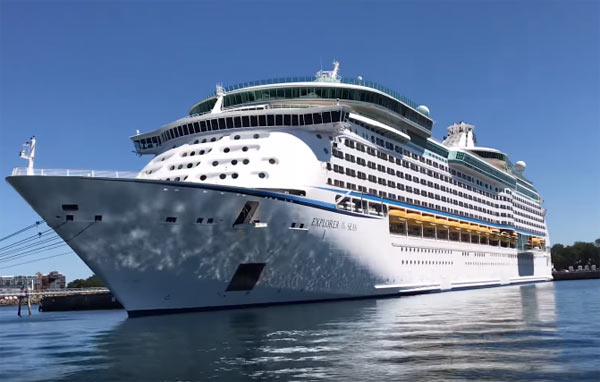 Two crew members from the Royal Caribbean cruise ship Explorer of the Seas went overboard last night near the port of Victoria, British Columbia. According to the reports ship's Captain announced "Code Oscar" on the loudspeakers on Thursday evening at around 8:00 p.m. local time. Joint Rescue Coordination Centre reports that the crew was working on a lifeboat when they ended up in the water. Luckily they were wearing life vests and shortly after other boats joined the rescue operation. The crew was rescued by a pilot boat and taken to Victoria to be checked by Emergency Medical Services, and later were send back onboard.
Vessel Towing & Salvage Company "C-Tow Victoria" responded to the scene and released the following video of the accident saying:
"2 crew initially reported overboard the cruise ship Explorer of the Seas after rescue boat flips while either being lifted or lowered, crew fell from some height...unsure why it was being launched in these conditions. -two recovered by the pilot boat, then a potential 3rd missing, then found on the ships rescue boat along side. Ships rescue boat breaks down, towed by Vic 1 for a while before restarted, cut free and hoisted back aboard. Pilot boat returned with the crew after being checked out in Victoria by EMS and put back onboard, and the ship is back on their way..."
Matt Prahl, who was sailing onboard Explorer of the Seas released a tweet saying 
"Oscar Oscar Oscar just called on @RoyalCaribbean Explorer of the Seas off the coast of Victoria, BC."
He shared the following photo from the rescue.
Rescue boats in response @cnnbrk pic.twitter.com/Owx02QCOL6

— Matt Prahl (@mlprahl) July 20, 2018