Virgin Voyages' bartenders claim second consecutive "Diageo World Class Cruise Bartender" title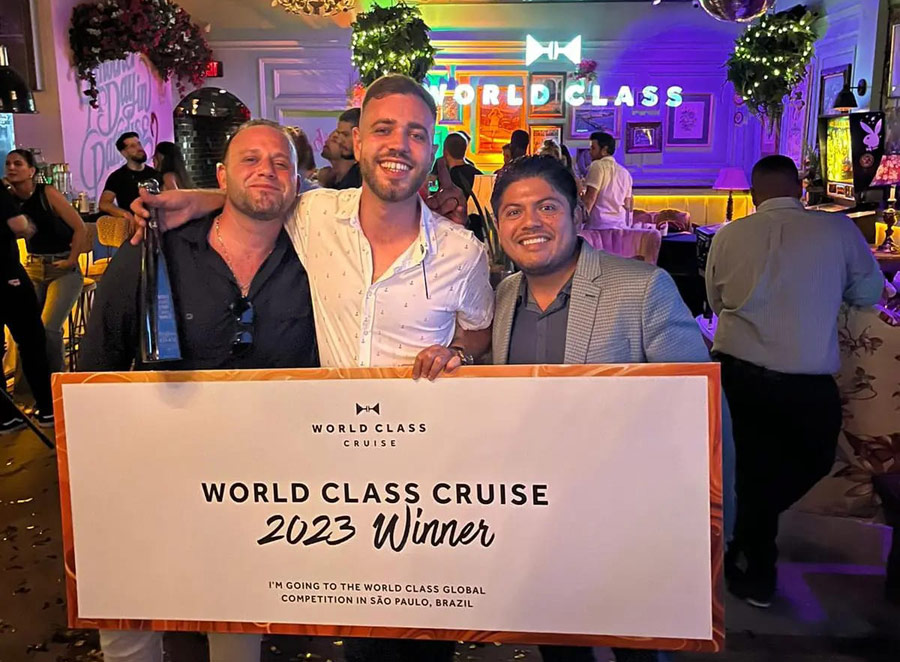 Virgin Voyages' Danny Judge was crowned the Diageo World Class Cruise Bartender of the Year. He was one of five cruise ship bartenders who showcased their mixology skills in Miami last month. Judge won the title with his three-cocktail menu crafted with Diageo Reserve brands. The next step is at the World Class Global São Paulo finals, where Danny will compete alongside bartenders through their regional heats from all over the world. 
Virgin Voyages' bartenders claim their second consecutive win, following in the footsteps of Edgar Pacheco, who seized the Diageo World Class Cruise Bartender title in 2022. Worth noting, Danny Judge was also among the top finalist of the competition in that same year.
Pacheco proudly posted this photo on social media with a comment: 
"It's the time to hand over the crown. ... I'm sure you will do a great job"
Virgin Voyages Director of F&B, Experiences & Strategic Partnerships Charles Steadman said, "Virgin Voyages' partnership with Diageo and the World Class bartending competition enhances our beverage programme and elevates our bartending team's skills. Our sailors can expect outstanding cocktails and an unforgettable onboard drinking experience."
"There is so much talent on board that is often unknown. Behind the bars of some of the most exciting cruise ships around the world, there are bartenders working to delight their travellers with truly delicious cocktails. We are delighted that World Class gives those stars onboard a chance to shine off the ship and showcase their talent," said Diageo Global Travel Head of Cruise and Airlines Emily Lively.