Vision of the Seas crew member reported missing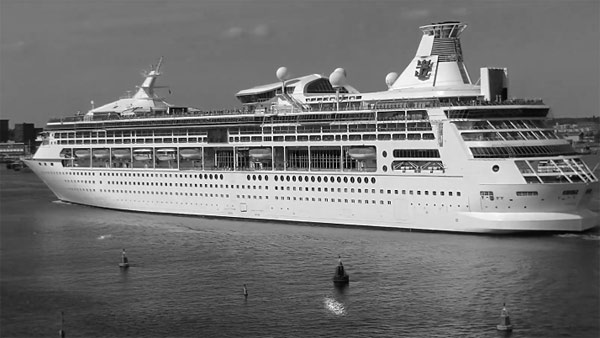 Royal Caribbean crew member sailing on the cruise ship Vision of the Seas was reported missing early Friday morning while the vessel was at sea. Jim Waker from Cruise Law News was contacted by several passengers onboard Vision of the Seas, saying that ships officers made announcements that a crew member could not be accounted for as of the early evening. 
The following massage by a passenger was sent to Injured Crewmembers Rights: 
"We just recently got off the Vision of the Seas. Yesterday we had really rough seas with 15-foot swells and 60 mph winds. The decks were closed but apparently at 5:00 AM a crew member who had reported to his shift did not make it back off of his shift. They searched all day until 7:00 PM that night when they made an announcement to the ship that the crew member was missing and that he had possibly been swept overboard. All they know is that he showed up to his shift at 5 AM and wasn't heard from after that. His shift took place on the pool deck. Prayers for his family."
The identity of the missing crewmember is not yet known.
December 12, Update: The missing crewmember was working as a pool supervisor and his name is Rahul.
This is a third reported case of a missing Royal Caribbean crew member this year. Back in April Liberty of the Seas crew launched a search and rescue operation for the crewmember Norman DeCastro, who was working as a bartender. Later his brother said that "Norman ended his life by jumping off the cruise ship because he was struggling with depression for the past several years after his wife walked away from him.
That same month another Royal Caribbean crew member, Adriana Morales de Florencio was reported missing in the port of Kralendijk, Bonaire. Later, Bonaire police found Adriana's body buried on a beach. She was only 24 years old.