Why the cruise industry is facing crew shortage?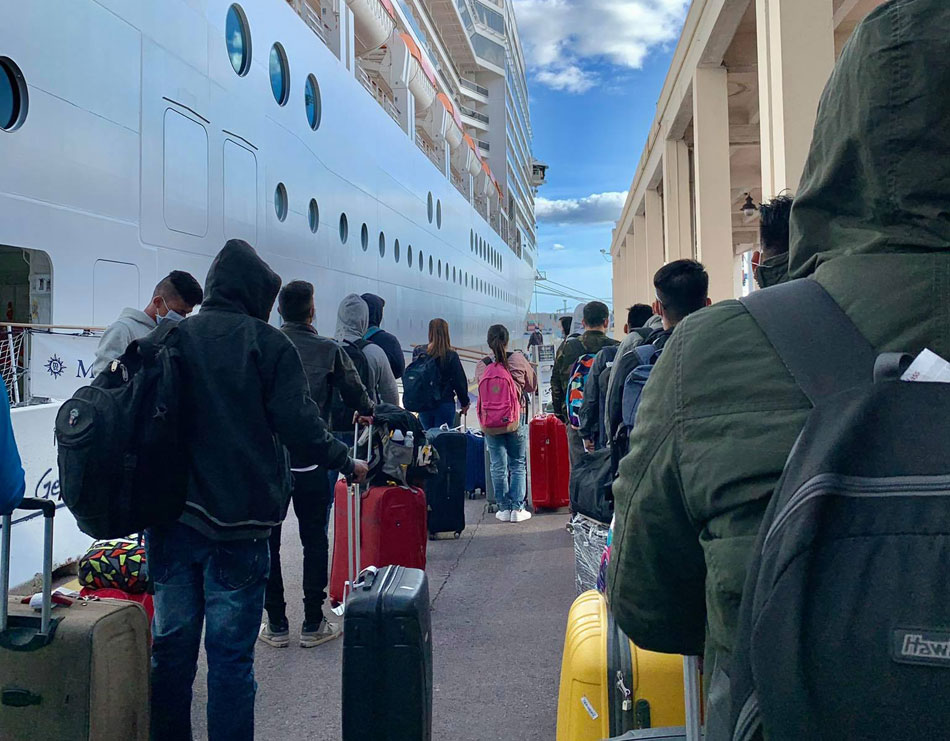 At the beginning of the COVID pandemic when cruise companies were sending the crew members back to their homelands as the industry was slowly shutting down with time related uncertainty of when it will be able to re-start its voyages, many crew members addressed the concern related to companies sending them home without compensation. Crew Center discussed the concern that the longer the industry closure occurs, the more crew members will start to reform their land-based lives and consider whether the cruise industry is always going to be able to provide for them and their families. And as the pandemic soared for over 2 years, crew members surely did re-assess their priorities as evident by the low numbers of crew members as cruise companies are attempting to return their crew members back on board. 
But one may also wonder if that is the only reason that ships have been re-opening under such low crew member numbers? Crew Center has been receiving messages from crew members addressing the crew member shortage onboard the already opened for sail ships, as well as being re-assigned from one ship to another due to crew member shortages. And while there are many assumptions by crew members related to the reasons for this, we will explore more than the above-mentioned re-prioritizing by previous crew members for land-based employment over contracts on cruise ships.
1.Land-based vs. Cruise contracts
As we mentioned above, during the pandemic all crew members were sent home without the certainty of when they will return to work. As many crew members held on that the cruise industry will re-start within a 6-month period especially once vaccines were becoming available, that hope came and went quickly as many crew members started to face depleting savings and realization that they must move on. Crew Center saw the realization of many to re-evaluate their choices of employment and question what is more important as many would see loved ones passing away. Podcasts and articles have also discussed the shift in more mature population that the COVID pandemic has made a shift in peoples priorities related to meaning of life connected to careers. This population greatly has placed focus on "how do I contribute towards the betterment and support of society." The pandemic has placed in perspective our own mortality and recognizing that our time may not be as long as we may think it is. Thus, the mature population of crew members opted the cruise contracts for lower paid consistent land-based employment that can offer them some level of certainty and closeness to family and friends.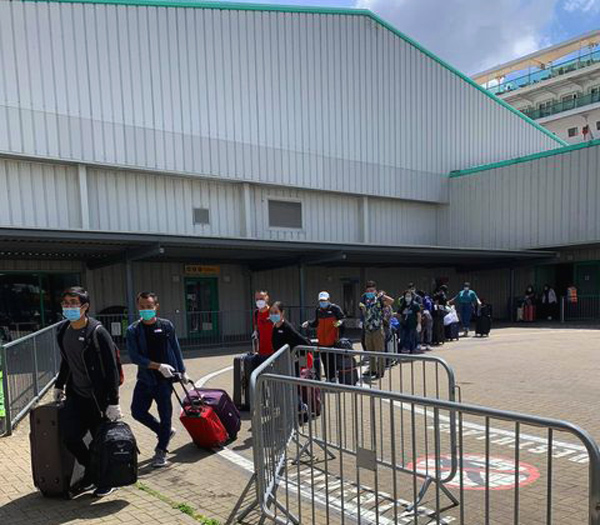 2.Current requirements on board cruise ships for crew members
Crew members often are lured towards the cruise experience not only because of the pay that may be greater than their home countries. Crew members often chose this lifestyle because of the ability to make good money while traveling places and meet people from cultures they may not be normally able too. And let's not forget the crew parties, as we all know that the guest bars are not where it is at when it comes to fun and entertainment. However, post the COVID shut down the cruise companies have some specific requirements that may not be very alluring to many to return. Some of those requirements are being vaccinated prior to entry, quarantined upon entry, being restricted shore access when docked, closure of crew bar and other amenities. This means that crew members work, sleep, eat and repeat. The travel and socialization are at a stalemate at this moment.
3.Attempts to function with less staff due to revenue
Some crew members have expressed concern that due to several years of loss of revenue by the cruise industry, they are attempting to run the ships on purpose at lower crew members in order to save money. Crew members have expressed that even though they are working longer, covering more stations and/or work and contracts are being extended, they are not being compensated based on this. While we are not able to confirm or deny these statements at this time, we can acknowledge that the cruise company did take a huge hit over the last few years, and we were able to even see some companies shutting down or reducing their fleet. But the question is if this is the case how long before crew members burn out and the cruise companies would have to reconsider a hostel approach to cruise vacations as crew members return after these contracts unsatisfied and take their peers who stayed on land employment route?
4.Longer contracts than usual
The average contract aboard a cruise ship is 6 months as on board a cruise ship unlike land-based employment there are no days off. Most crew members do feel the burn out and toll on their bodies towards the end of each contract looking forward to their 1-month vacation back home to rest and see their loved ones. However, with the crew member shortage contracts are being extended on regular basis while working for more than one person, no shore leave and no days off. Many crew members prefer the 6 month contract simply because of the previous mentioned and may see that the cruise industry at this time is still not stabilized to offer the many reasons to return.
As the world has been lifting restrictions attempting to return to some kind of normal functioning, it appears that the cruise industry is continuing to function under cruise life during COVID. While many of the measures such as weekly testing, vaccination, hand washing, etc. do continue to make sense on board cruise ships, other restrictions such as shore leave, everyday life amenities, appropriate crew member to guest ratio, etc. continue to be questionable as to the rationale. Regardless of the reasons, the crew members are requesting fairness and return to the normal work/life balance many of them deserve to be returned by every cruise company.