William Shatner Letter to NCL CEO Frank Del Rio: Don't Exploit Dolphins for Profit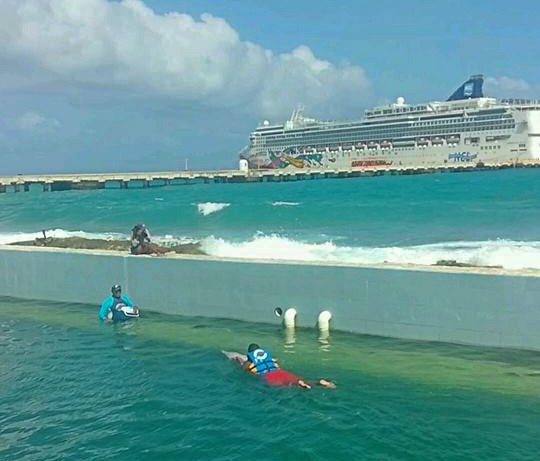 William Shatner, the pop-culture icon, who famously portrayed Captain Kirk in Star Trek, has written a letter urging Norwegian Cruise Line CEO and organizers of Star Trek Cruise not to exploit dolphins for profit. Next year the annual Star Trek Cruise will take place on board Norwegian Jade. In fact there will be two cruises departing from Miami on January 5, and January 11, offering "swim with dolphins" programs as part of their port excursions in Costa Maya. In the letter, released by "People for the Ethical Treatment of Animals" Mr.Shatner condemns the exploitation of the dolphins.
Here is the letter send by William Shatner to Frank J. Del Rio, CEO and president of Norwegian Cruise Line Holdings:
Dear Mr. Del Rio,
I'm so happy that Star Trek fans have the opportunity to climb aboard Norwegian Jade's Star Trek: The Cruise and experience their own interstellar voyage of sorts. However, so long as your company offers "swim with dolphins" experiences, what should be a futuristic voyage will be set back light years.
Never before has public opinion leaned so strongly against marine mammal captivity, presumably across all galaxies. Dolphins are highly intelligent, socially complex animals who travel great distances in the wild, often in large family pods. In captivity, they're confined to pitiful, barren makeshift lagoons, often after being captured from the wild and torn away from their families in violent ways or after being bred into captivity for profit. There's no justification for condemning animals to a lifetime of suffering in the name of entertainment.
Aboard the USS Enterprise, it was Captain Kirk's duty "to explore strange new worlds, to seek out new life and new civilizations" in order to advance and diversify our own. The exploitation of any species for profit and entertainment would have violated the Prime Directive. I'm urging you to go where compassionate companies—such as TripAdvisor, MasterCard, and more—have gone before by removing "swim with dolphins" encounters from the Star Trek: The Cruise voyage, as well as from all other cruises offered through Norwegian Jade. Surely, Star Trek fans would appreciate the decision to allow dolphins to remain in the wild—and prosper.
Thank you,
William Shatner