Woman Falls off Mariner of the Seas Rescued after 38 Hours at Sea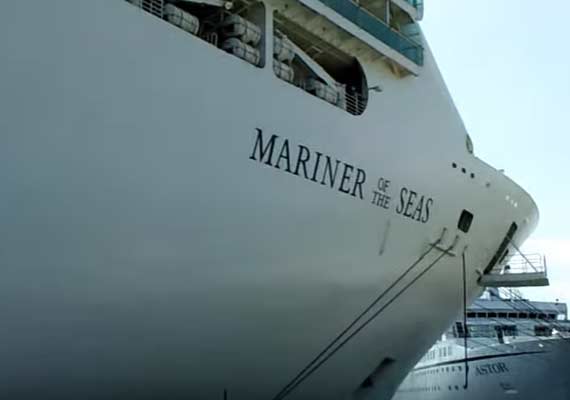 A Chinese woman sailing on the Royal Caribbean cruise ship Mariner of the Seas has been rescued by a fishing vessel after she fell overboard. The accident happened on August 10, when the ship was returning back to its homeport in Shanghai. First to notice her disappearance was her family who informed the ships officers. All crew were engaged in an on board search operation, but they could not find the 32 year-old woman. Ship's captain notified the Coast Guard, and search and rescue operation was initiated. After reviewing the recordings from the surveillance cameras, security officer noticed that the woman fell overboard.
38 hours later fishing boat came across a woman drifting in the sea responding to the name of Wang Si. As reported by the Chinese media, Wang it appeared to been saved thanks to her swimming skills. She was in a stable condition with minor injuries on her arms. Upon her rescue, the woman said she fell off the Mariner of the Seas while leaning over a 1.4-meter rail and gazing into the sea. 
Accidental falls off a cruise ship are very dangerous and often end with death, usually by hypothermia.  Thankfully this was not the case with the Chinese tourist Wang Si.