350 Crew Members Lose Their Jobs After British Cruise Line Goes Bankrupt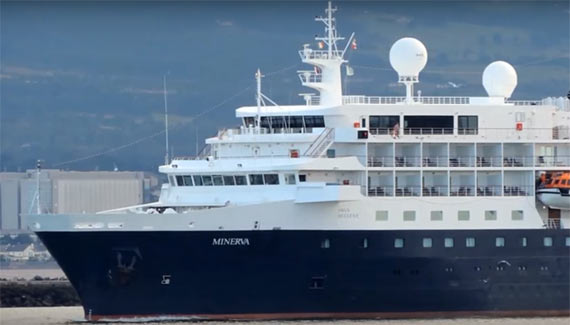 The British cruise operator All Leisure Holidays has ceased its activity affecting some 400 holiday travelers and around 350 crew members. All Leisure Holidays which is a member of the British Association of travel agencies ABTA declared bankruptcy on Tuesday January 4, 2017.
The company operated two cruise brands, 'Swan Hellenic' with the cruise ship Minerva build in 1996, and 'Voyages of Discovery' with Voyager build in 1990, both sailing under the flag of Bahamas. Around a third of future bookings are departing from UK and are financially protected by ABTA. Customers who booked a flight + cruise package will be protected by the ATOL system Authority British Civil Aviation Authority (CAA).
There is a small number of passengers currently abroad - some 400 according to the British press - who will be repatriated. As a consequence of the closure of the company, which was already managed by Administrator due to serious financial problems, about 350 workers will be dismissed. Administrator Grant Thornton said it will work with the CAA and ABTA to "minimize the disruption to any cruise ship workers and future passengers' bookings wherever possible". All Leisure Holidays is a British operator however their ships sail under the flag of Bahamas which means that crew will not get any compensation and if they are lucky they will receive one way flight ticket.
According to All Leisure Holidays Chairman, Roger Allard, the cruise company became casualty by numerous factors such as the unrest in North Africa, the Middle East and Brexit which saw the pound hammered against the dollar and the euro.