Adventures in Quarantine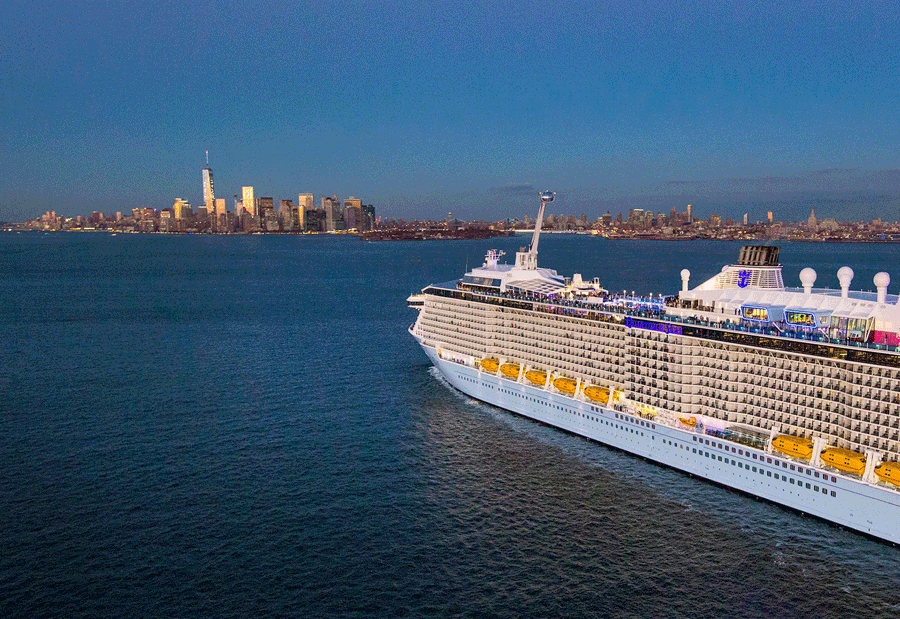 by Nancy Soulé
I've endured this adventure three times so far. It seems to be the norm as the new starting point for any contract, so better get used to it for a while. My first experience was on one of the first ships out in November of 2020, and that one was especially spooky. It was sailing out of Singapore and the precautions were extensive. 
First, I was required to be in quarantine in Miami in a hotel for two weeks, then get a PCR test and a "fit-to-fly" exam from a port doctor. After a 17-hour flight which was socially distanced and everyone was masked, there was intensive scrutiny at the airport with forms, photos, and fingerprints. Once at the cruise port, another PCR test and blood draw were required. Admittance at the gangway required mask, rubber gloves, stepping into a box of towels soaked in sanitizer, and having every piece of luggage fogged. Medical staff in full hazmat suits scrutinized medical forms and did another temperature check. Then, back to quarantine onboard for another two weeks. 
Once I had managed to drag my heavy bags down the long, carpeted hallway (no easy feat!) and settled myself inside, it was a relief to know that at least my journey was closer to its goal.  My stateroom door was open upon arrival, and I was not issued a key. Once that door closed behind me, that was the last I would see of the outside world beyond what was visible from my balcony. I did have a fabulous view of Singapore harbor and the Dream Cruise ship on the next slip whose name was emblazoned in lights across its windows. 
My ship didn't have much culinary staff onboard yet, so meals were ordered from an outside vendor, and the fare was not what I usually expected. The choices were few, so again, lots of potatoes, bread, rice, and meat swimming in varying unknown sauces and dessert sweets. As I had done for two weeks in a hotel In Miami, I looked forward to each meal for the activity and the mystery of it all, but certainly not for the culinary excellence I'd come to expect from a cruise ship. Not yet.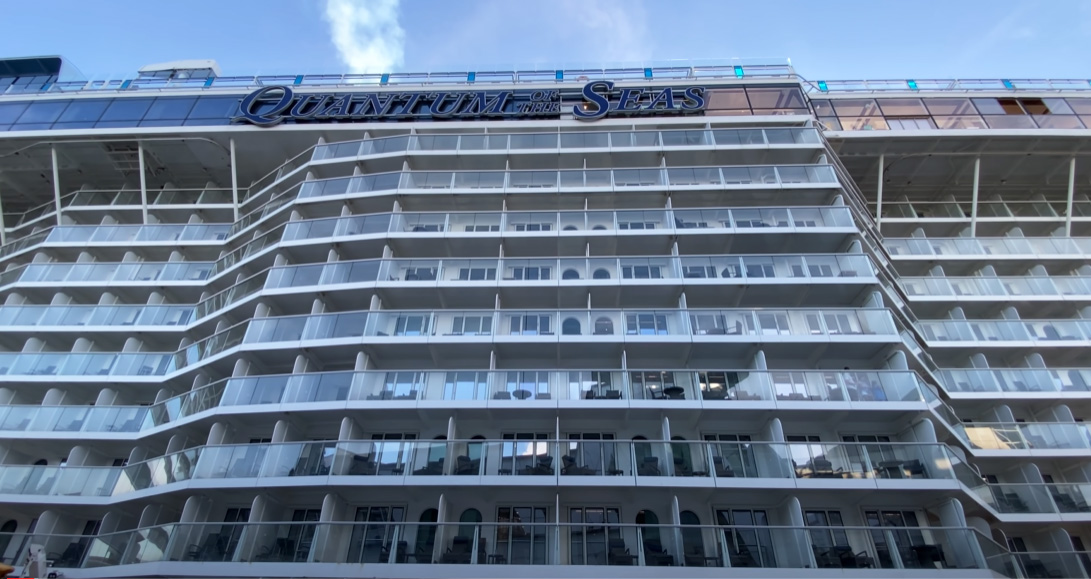 I killed the time in that cabin with reading, writing, and sleeping. I attempted to get some exercise with the stretchy bands. Somehow the workout routines I had saved on my laptop were not that compelling and I became complacent with my remote-control exercises… hey, my thumb was in great shape! Red Bull TV, BBC_HD, you know the choices; I tried to ignore the news.
We were allowed 3 hours of Wi-fi on that particular ship, and were expected to complete a lot of the trainings online. New ones had been added like new mustering systems and lessons in diversity. The first week was fun for a while, but the isolation was a challenge. I had no phone service, but at least I could get email. I did hang out on my balcony, but it was really hot in Singapore in November. I tried to meet my neighbors, but no one came out much. Mostly, I caught up on sleep as I knew once I was out, there wouldn't be much time for that anymore. I would recommend journaling, just to help you deal with your thoughts, and expressing your feeling can be cathartic. Planning, praying, or just letting your imagination run wild can be fun. Write it down. Depending on your sailing location, you may have a chance for some balcony sunning or deckchair reading. 
A PCR test was required for release, and another every two weeks thereafter. I was moved to a Deck 3 guest cabin (with a window) but was required to move out all in one trip and not to return to the original cabin area. So, back down the carpeted hallway with all my heavy bags again until I could get to the I-95 (no damn carpet!) Subsequent releases have sent me back to the typical, windowless crew cabin… argh. Well, no need for the curtain clip!
I went to work, but the ship was without guests. We still wore masks, washed hands, and kept social distance. Entry into any venue required a temperature check and an ID scan. Meals were served in one of the dining rooms with schedules staggered by department. We paraded, cafeteria-style, through the galley to retrieve trays of food, served by galley staff behind a high metal serving wall. Once guests were allowed onboard, meals returned to the crew mess, but temp check and scan remained in all the venues. 
We wore a "tracelet" as well as a separate tracker issued by the government which electronically registered who was in our vicinity. If there were any irregularities detected, they would know who had been around you and would take appropriate measures (back to quarantine!) Musicians performed behind large plastic screens, and no drinking or dancing was allowed in the lounges.
We started with 600 guests from corporate/travel agents, and they embarked by appointment times. Guest numbers then increased to 750, and finally worked up to the max potential of 50% capacity or about 1200. The cruises were only open to Singapore citizens as they too were tested every two weeks, and no one was allowed onboard without proof of negative status. The cruise was billed as the 4-day/3-day "trip to nowhere" and we just went to sea, drove around in a big circle, and came back to port. But after all the lockdowns, people were desperate to go somewhere – anywhere! To disembark, guests stayed in their cabins until luggage numbers were called and they left by travel group. Everyone were tested before leaving and crew lined up again. Clean bill of health for all! Whew. 
For ship #2 from Miami, quarantine time was consumed with watching the world go by as we crossed the Caribbean and sailed through the Panama Canal to Seattle. Ship #3 from Seattle went to Alaska. Onboard, the procedures were still strict, but protocols loosened a bit with the advent of the vaccine. Again, 50% capacity is the maximum allowed at present, and as far as I know, there have been minimal incidents. If anyone had any alarming health issues, they were quickly isolated, as were those in their vicinity. These protocols have managed to effectively contain any issues that may have arisen and medical staff is very proactive. Guests with symptoms are disembarked as soon as possible to maintain the safe bubble. 
While on each ship, I kept a running list of what I hoped to accomplish during another quarantine. Frankly, by the time each ended, yes, I was ready to go back to work, to get out and move, but in some ways, I was kind of sorry to see it end. I've learned that not "doing" allows one the chance to just "be" for a change. Work schedules, Kronos, trainings, crew bar parties, etc. take up a lot of time and are distractions from looking out for yourself. To be blessed with the chance to just turn off the technology and be alone with your thoughts, meditate, or read was a blessing. Give yourself permission to just sit and do absolutely nothing and let your mind wander. Imagine or plan for the future, dream about the possibilities, and open your eyes to new possibilities and give yourself a chance to live in gratitude for the present. You are safe. You are fed. You are comfortable. And… yes, you are getting paid!!! Bon Voyage!
Related Article: LET OUT, BUT LOCKED IN: A Survival Guide to Cruise Ship Quarantine
Nancy Soulé has worked on cruise ships since 2011. Starting as a jazz vocalist, she is now a theatrical wardrobe contractor for Royal Caribbean where she has served on 25 of the 28 ships in the fleet and traveled worldwide.