Carnival Triumph Cruise Canceled Due to Technical Issue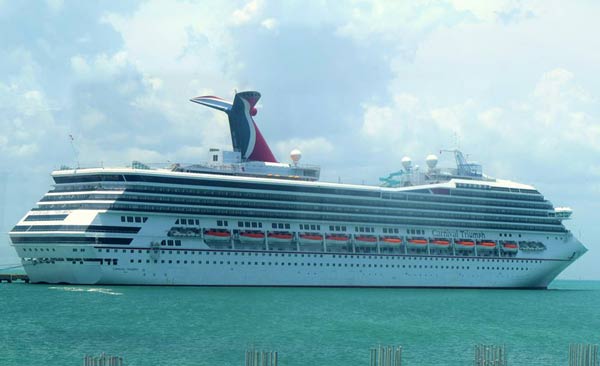 Carnival Triumph Thursday arrival in the port of New Orleans has been delayed due to technical issues. Because of propulsion problems affecting the maximum cruising speed the vessel arrival was rescheduled for 8:00 p.m on Thursday. The company has already sent an email to all passengers informing them that November 30, voyage will be canceled because the ship needs urgent repairs.
"We want to provide you with an update on your Carnival Triumph cruise for tomorrow. The ship is currently experiencing a technical issue, which is affecting the maximum cruising speed.  Our team is in the process of completed the necessary work, however, it will not be completed in time to operate your cruise.  Regrettably, it will be necessary to cancel tomorrow's sailing. "The Carnival email reads.
The cruise line said that the passengers currently on board will have the option to get off the vessel and head home Thursday's arrival or remain onboard and then disembark on Friday morning. Then the ship will head to Mobile where repair work will take place.