Coast Guard Medevacs Crewmember from MS Oosterdam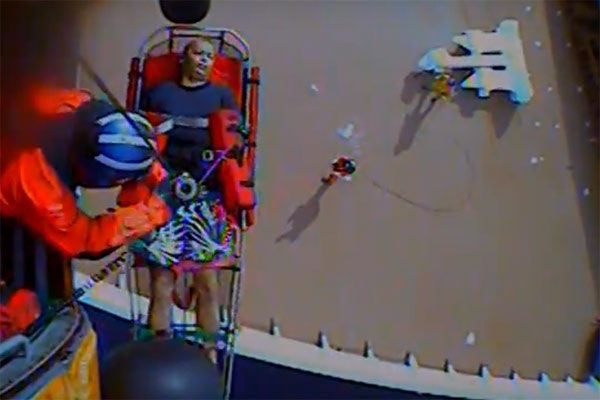 A 33-year-old man, member of the MS Oosterdam crew was evacuated by the United States Coast Guard on Sunday, December 3, 2017. The crew member was suffering symptoms of appendicitis and needed urgent medical attention on land. Therefore the crew of the Holland America Line's cruise ship MS Oosterdam notified Coast Guard watchstanders that they need medical evacuation assistance.
Coast Guard MH-60T Jayhawk helicopter crew from Coast Guard Sector San Diego attended to the scene approximately 230 miles southwest of San Diego. Rescue crew hoisted the man from the ship and flew him to a hospital in San Diego County. Identity and the onboard position of the crew member were not revealed.
This is the actual footage from the rescue mission.
MS Oosterdam departed from San Diego, California on December 2, for an 18-Nights Hawaii cruise.