Cruise Lines Respond to Coronavirus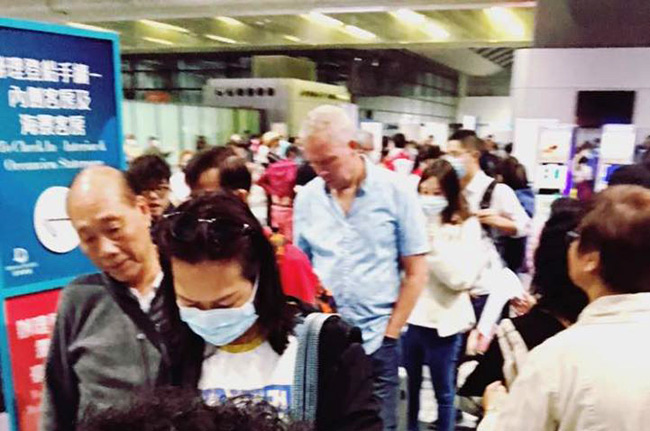 In just three weeks, an outbreak of coronavirus has spread from the central Chinese city of Wuhan throughout Asia and as far as the United States, to become a global threat. As of January 23, the National Health Commission announced the number of infected patients by the virus has gone to 830, while the death toll has risen to 26 people.
Closely monitoring the recent developments all major cruise lines operating in Asia including Costa Cruises, Royal Caribbean Cruises, MSC Cruises, NCL, Dream Cruises, Astro Ocean Cruises, and Star Cruises have upgraded their prevention policies for emerging coronavirus pneumonia, mainly preventing the boarding of passengers that have fever, temperature checks for guests, and residents of Wuhan and Hubei Province in China.
The cruise ports have also implemented safety measures including temperature checks at Singapore, Hong Kong and Shanghai cruise terminals for embarking and disembarking guests.
Update on Voyage Cancelations
Costa Cruises has canceled the following voyages:
Costa Serena for Jan. 25 and 31.
Costa Atlantica on Jan. 27 and 31 and 
Costa Venezia on Jan 26. and Feb. 2 
Costa neoRomantica on Jan. 25, 30 and Feb. 2.

Royal Caribbean has canceled Spectrum of the Seas voyage on Jan. 27 departing from Shanghai.
MSC Cruises January 28 voyage onboard MSC Splendida from Shanghai has been canceled. The cruise line has issued the following statement:
"Due to urgent guidelines from the Chinese government to combat the spread of the coronavirus, MSC Cruises is required to cancel the upcoming cruise with MSC Splendida on Jan. 28," MSC announced. "Guests booked on this cruise have the option to receive a full refund of their cruise ticket and port charges, or book an alternative sailing with an equivalent price and receiving additional onboard credit – with an embarkation date before the end of the year.
"At the time of writing, MSC Splendida is planned to remain in port for the duration of the cruise from Jan. 2 to Feb 1. We will continue to closely monitor the public health and safety situation in China and are consulting with international and local health authorities, as well as the Ministry of Transport of the People's Republic of China, and strictly follow their advice and recommendations. Guests and Travel Partners have been informed and will be kept abreast of any further changes as the situation evolves."
Prior to the cancelations, the cruise lines announced the following preventive policies.
Cruise Lines prevention policies
Star Cruises
As of January 24, Star Cruises has issued a notice stating that it is suspending the boarding of passengers living in Wuhan and Hubei Province and their close contacts in response to the departure from Shanghai. In addition, for passengers who do not wish to travel due to the current outbreak, and other reasons, Star Cruises offers an unconditional refund.
MSC Cruises
MSC Cruises will suspend boarding of passengers on MSC Splendida who have recently lived or visited Wuhan on the voyages departing from Shanghai on February 1st and 5th. MSC  will offer refund plan, including a full refund of the fare paid and unused port taxes and future voyage credits-applicable to the port of departure The cost of the Mediterranean Glory ticket, which is both a Chinese home port voyage and a port of arrival, is deducted valid until May 31, 2021.
Royal Caribbean
 Royal Caribbean is denying boarding to embarking guests from Wuhan, along with offering FCC & full refund. Royal Caribbean Cruises said they are in close communication with the relevant government departments in China and the region. Spectrum of the Seas departing from Shanghai from January 23 to January 31, will temporarily suspend boarding of residents from Wuhan province or passengers who have stayed in Wuhan 15 days before the departure.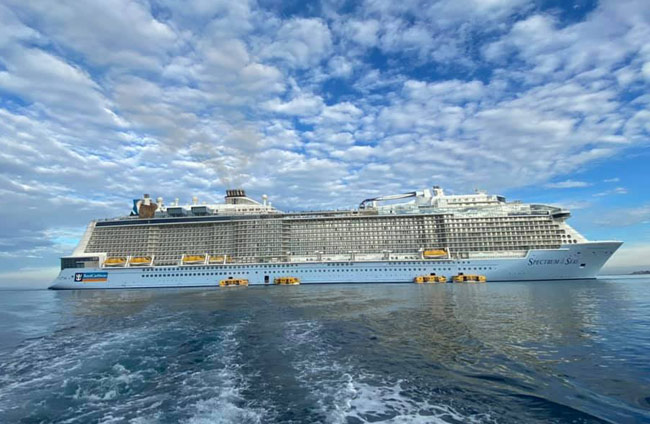 Royal Caribbean will offer cancellation and full refund guarantee policy for guests who meet the following conditions:
1. Guests who have been diagnosed with new coronavirus pneumonia before traveling, and their counterparts who are in close contact.
2. Guests from the Wuhan area and their counterparts who are in close contact.
3. For guests who have a fever certificate by a health care institution.
4. Medical staff and relatives who need to work because of the epidemic situation, provide relevant work certificates.
Norwegian Cruise Line
Norwegian Cruise Line is screening passengers before boarding from Chinese ports and denying entry to anyone who has a body temperature of 100.4 degrees Fahrenheit (38 degrees Celsius) or more. NCL is also denying boarding to embarking guests who have been to Wuhan in the last 30 days.
According to the German cruise site Schiffe und Kreuzfahrten, this applies to Norwegian Jade departures from Hong Kong on January 25 and January 30. The same source adds that guests who are denied boarding on Norwegian Jade are not entitled to reimbursement of the travel price by the company. Those affected should submit a reimbursement request to their insurer.
Astro Ocean Cruises 
Two days ago Cruise Industry News released a statement by Astro Ocean Cruises that reads" "Astro Ocean Cruises is offering full refunds to any passengers that have a fever or have been diagnosed with the virus. In addition, for groups departing from Wuhan, where most cases have been concentrated, refunds are also on the table if guests cannot join the trip due to "pneumonia-related management measures."
The company also said medical personnel that is unable to travel are also eligible for refunds or have the option to change their sailing to a future date.
Costa Cruises
According to Costa statement, the company is working with port authorities to strengthen passenger screening procedures for guests that may have a fever. The cruise line is modifying cruise policies that will allow full refunds for guests with the virus or who have a fever, as well as any guest from the Wuhan area.
Unconfirmed Case of Corona Virus on Cruise Ship
From an unconfirmed source, a man and woman traveling on a unspecified cruise ship on a voyage from Hong Kong Kai Tak to Shanghai Wusongkou have been diagnosed with the coronavirus.
Where has coronavirus spread?
The latest figures show the virus has spread in several provinces in China, Japan, South Korea, Nepal, Thailand, Singapore, Vietnam, Taiwan. The US Centers for Disease Control and Prevention has confirmed the first two positive cases of coronavirus in Washington and Illinois. CDC is currently monitoring 63 patients across the United States adding that More cases are likely to be identified in the coming days, including more cases in the United States. In the United Kingdom, 14 people have been tested for the virus and cleared.
A second travel-related case of novel #coronavirus (#2019nCoV) has been confirmed in the US. CDC expects more cases in the coming days. CDC is taking aggressive public health measures to help protect the health of Americans. https://t.co/4LCdPwHizU pic.twitter.com/L9Owt5z500

— CDC (@CDCgov) January 24, 2020
What are the signs and symptoms of coronavirus infections?
- Congestion in the nose and throat
-Shortness of breath
- Cough
- Fever
- In some cases diarrhea
How Coronavirus Transmits between people?
- Direct contact with an infected person
- Droplets during coughing or sneezing
- Contact with infected surface then touching nose, mouth, eyes.