Cunard's Mixologist Enters UKBG National Cocktail Finals With His "Sailor's Highball" Recipe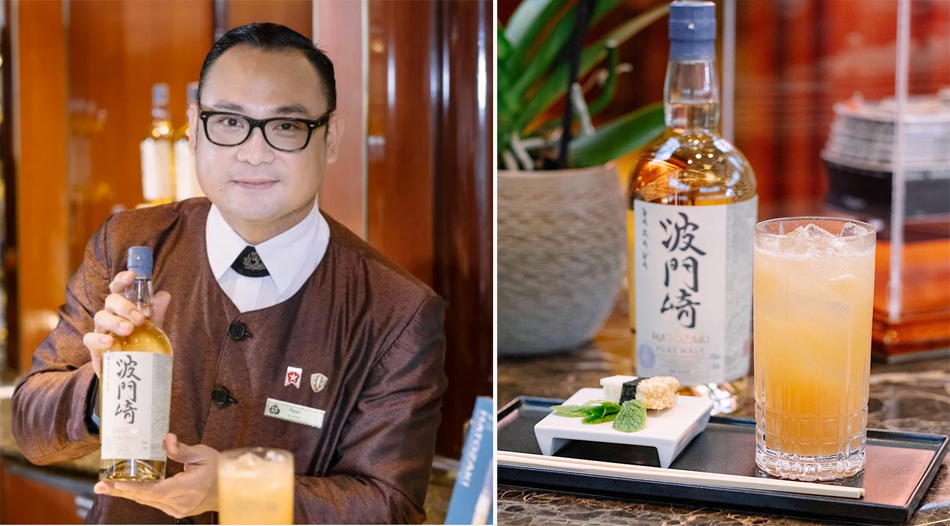 Cunard's Mixologist, Ryan Lapag Latumbo is this year's winner of the maritime division of the United Kingdom's Bar Tenders Guild National Cocktail Competition. This talented bartender won his division with his cocktail "Sailor's High Ball" and will join the other UKBG finalists in London in January 2022, for the chance to be crowned, overall winner of the prestigious National Cocktail Competition.
The maritime division of the UKBG Cocktail Competition was held at The Yacht Club on board the Queen Elizabeth where a panel of judges selected the top unique cocktails with the main ingredient Hatozaki Whisky Sake.
"We were delighted that our first heat gathered many from an unsung section of British hospitality – the cruise sector. Service expectations on board cruised is exceedingly high, however many workers never get the opportunity to showcase their skills for the industry due to scheduling and simply being at sea.
It is a point of pride that the UKBG is able to help uplift the sector and recognise its contribution to the art of bartending. In addition, the gorgeous and refined setting of the Yacht Club was exactly what we needed to kick of the NCC!" United Kingdom's Bar Tenders Guild said .
Seven  bartenders representing Cunard Line entered the UKBG semi-finalists maritime division including:
-Ajay Arcusa 
-Dexieryl Anin
-Eleasar Supena
-Jeffrey Mas Mendoza
-Kyathsandra Murali Rakesh
-Paurush Kaushik
-Ryan Lapag Latumbo
As the regional heats of the UKBG National Cocktail Competition come to a close, we can quite confidently say how impressed we are by the standard and dedication shown by all of our competitors – alongside the brands and bars that have been supporting them on their journey. A huge heartfelt thank you to all of the venues that hosted us – The Yacht Club on the Queen Elizabeth (Maritime), Mango Thai & Tapas Cocktail Bar (Hampshire), The Domino Club (Northern) and ROKA (London).
Winners of the UKBG Maritime Division National Cocktail Competition 2021
1st Place – Ryan Lapag Latumbo with the "Sailor's Highball"
Recipe:
Glass: Perfect Long Drink Glass By Spiegelau
45ml Hatozaki Pure Malt Whisky
22ml The King's Ginger Liqueur
60ml Fresh Pear Fruit Puree
15ml Freshly Squeezed Lemon Juice
Accompanied with: 
Fresh Pear Fruit and Cream Cheese wrap in Nori Algae and deep it with Sesame seed.
2nd Place – Rakesh Kyatsandra Murali with the "Highball Elixir"
The 2nd place went to Rakesh Murali, who despite being posted to sea during the final, managed to join the competition remotely and present his recipe.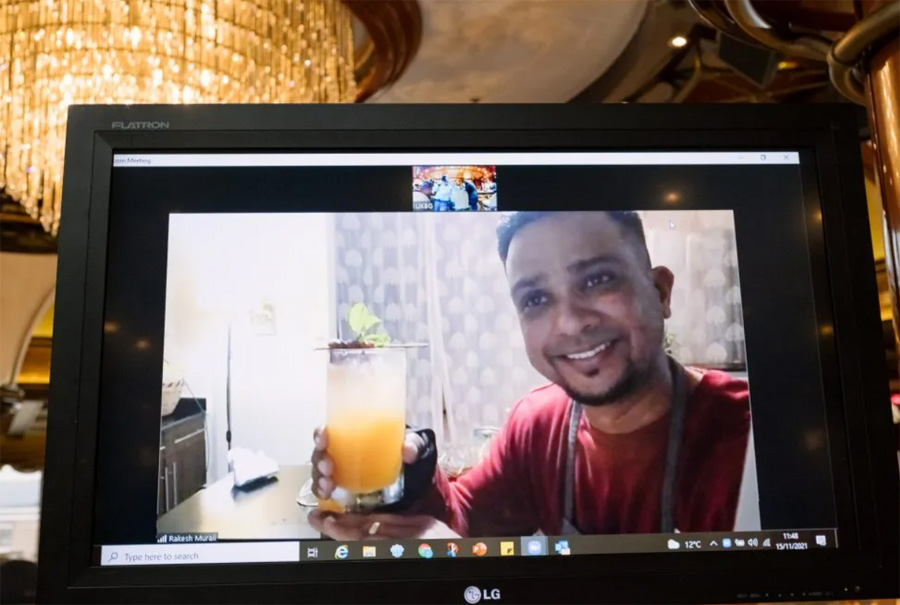 Recipe:
45ml Hatozaki Blended Whisky
1 pot Marmalade
15ml Lime juice
15 ml Akashi Tai Shiraume Ginjo Umeshu Sake reduction with Red Apple and Jaggery
15 ml Chambord
Soda water to top
Accompanied with Fresh Raspberry with Mint Springs
3rd Place – Paurush Kaushik with the "Nutt 4 U"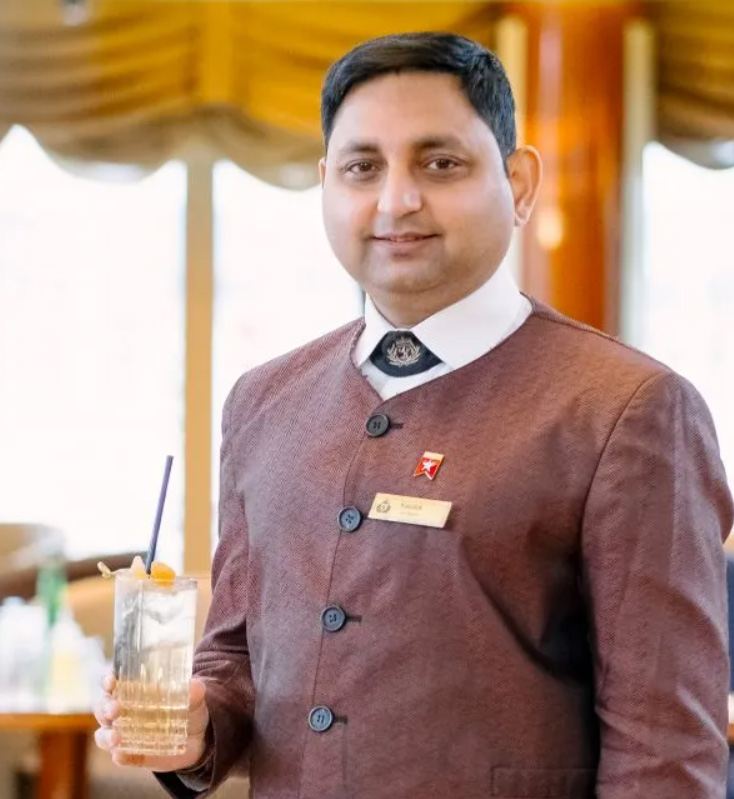 Recipe
60ml Hatozaki Pure Malt
30ml Non-alcoholic Amaretto syrup
Top up with ginger ale
Garnish: 3 ginger candies on a cocktail pick
Congratulations to Ryan Lapag Latumbo, who will be joining United Kingdom's Bar Tenders Guild National Cocktail Competition Finals in London, and to all talented Mixologists aboard Cunard's ships for participating in the competition.