How did the cruise industry survived the most difficult times?
When the World Health Organization declared COVID-19 a pandemic, which resulted in the confinement of a large part of the world's population, a string of consequences not seen since the Second World War shook the social and economic structures of most, if not all, countries, prolonged confinements, limited mobility, and border closures affected all economic sectors to varying extents, however, hospitality and tourism were possibly the hardest hit of all despite their years of steady growth. The cruise industry has undoubtedly been the most heavily impacted.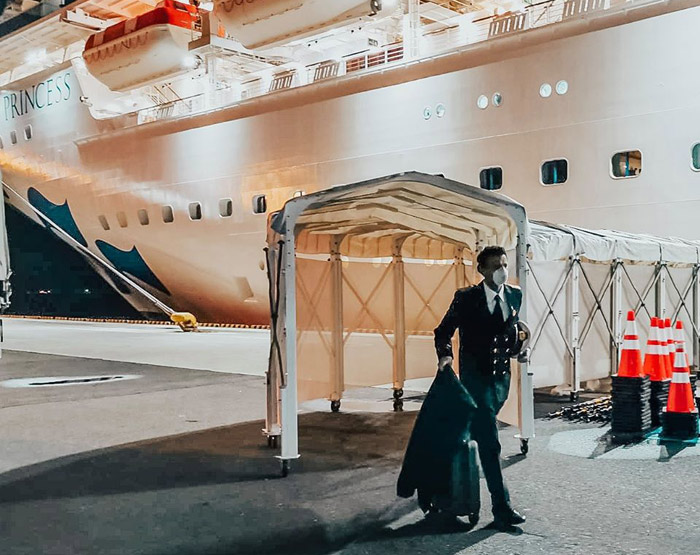 The economic consequences of the COVID-19 pandemic have been catastrophic. Among the three largest cruise ship companies, Royal Caribbean lost USD 5.2 billion, Carnival Cruises lost USD 10.2 billion, and Norwegian Cruise Line lost USD 2.2 billion in 2020. However, after several years of sustained growth, these sizeable companies have accumulated enough financial resources to withstand the onslaught of the crisis. However, some smaller companies have been unable to endure the ravages of the crisis that drove them to bankruptcy, as in the case of Pullmantur, CMV, or Jaleesh Cruises.
Like all economic crises, the cruise industry's workers felt the most severe consequences, either wage reductions or direct unemployment. According to CLIA data, the cruise industry directly or indirectly employs close to 2 million workers worldwide, among which 335,000 lost their jobs between March and September 2020. Each additional day of suspension adds an average of 2500 unemployed staff members.
Among the crew members of cruise ships, maintenance employees have not been affected as much as those in the hotel, catering, and entertainment services. Many of these workers were left unemployed and trapped for months in their ships as docking ports refused their disembarkation. For example, in August 2020, around 90,000 cruise ship employees could not return to their homes, many of whom had no pay or work to do. Their situation was compounded by severe restrictions on their social life on board, forcing them to confine themselves in their tiny cabins. These conditions led to the mental health deterioration of many employees, resulting in cases of depression and anxiety, some of which led to suicide.
Upon returning home after this ordeal, many of these workers faced prolonged and uncertain unemployment, further deteriorating their mental health. Given that many of these workers came from developing countries such as the Philippines, Thailand, Indonesia, or India, their wages were the main source of revenue for their families.
Adding a heavy weight to all of that, the prospects for a return to normality are far from clear. In contrast to the optimistic messages sent by companies announcing a rapid return to pre-pandemic levels of activity and ensuring a high level of interest from cruise passengers and a high rate of bookings, the cruise sector needs help. First, many countries serving as ports of origin or destinations for cruise ships are reluctant to return to normal and keep their ports closed. Third, the fear of repetition was present in many people affected by the crisis, such as those stranded on the Diamond Princess.
A difficult time for the crew members; repatriation home took forever...
Being a crew member onboard cruise ships has always been a way to support families, buy a new home, a better lifestyle, pay for that dream car, or escape poverty for many cruise ship crew members. Let alone a chance to see the world, something that would have been an impossible dream for many.
Along the way, crew members jump over many different obstacles. One of the biggest obstacles crew members faced in cruising was the recent Covid 19 pandemic. 
Repatriation
When the pandemic began, many companies were ill-prepared to repatriate thousands of crew members to their homes. There are numerous stories of ships sailing halfway across the globe to bring crew members home.
The stories from crew members have often been painful and heartbreaking. The Bosun that was supposed to disembark and be at home for his first baby's birth yet didn't make it home until three months later. Or the crew member who had to cancel her wedding three times while her flight got canceled each time.
Although the cruise lines have been largely blamed for the issues that arose during the repatriation, the blame is not solely with them. Sure, cruise lines made mistakes, and sometimes, people needed to act quickly.
Cruise lines often have vast crewing offices responsible for getting everyone safely on and off the ships. Unfortunately, asking them to disembark 10.000 crew at the drop of a hat is too much to ask. 
That being said, the inability of governments to consider seafarers has been shocking at times. 
Some ships sailed halfway across the globe to get the crew home. When they arrived in Europe, flights were few and mostly canceled, borders were closed, and travel virtually impossible. Crew members locked up on board for 50- 60 days were told they had to do another 14 days of quarantine or sail for another 25-30 days to Asia.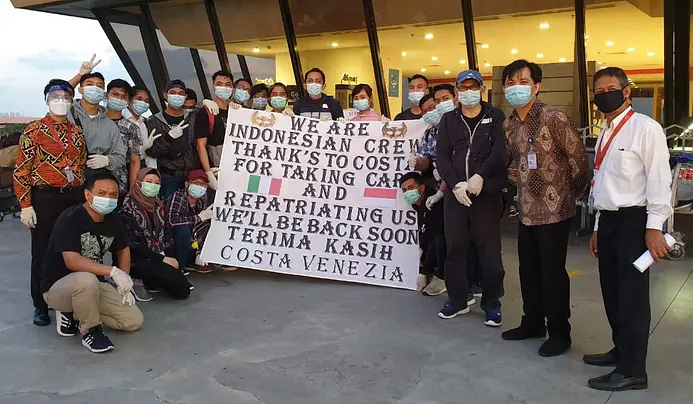 In the U.S., the C.D.C. imposed strict guidelines on crew members disembarking. Crew members were only permitted to disembark for repatriation or transfer between ships provided they were transported by specially chartered aircraft.
Consequently, thousands of crew members waited three or four months for permission to disembark their vessels.
Although some cruise lines have set sail again, this is usually not with full manning, and most of the crew will still be at home. The reality is that many crew members on their first or second contract will most likely not work for another six months or one year from now.
The entire cruise industry and the world have faced an unprecedented crisis due to COVID-19. The current pandemic situation began in December 2019 in Wuhan City, China. The new virus was identified and named COVID-19 in January 2020. Since then, the coronavirus has been present and multiplied in a reported 220 countries, covering all continents. In this scenario, the cruise industry played a dangerous role due to the enormous quantity of ships, passengers, and different destinations around the globe. In addition, passengers and crew members come from other parts of the world. It is very common to have crew members transferred among ships while passengers from different parts of the world go on and off the ship in different places daily.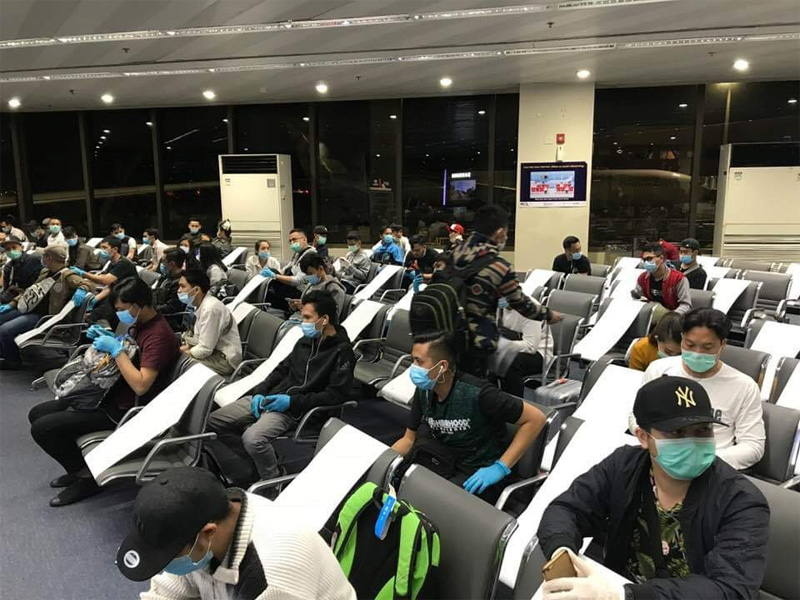 Between January and April of 2020, 54 ships in different parts of the world were infected with COVID-19, representing one-fifth of the global ocean cruise fleet. According to Harrold, these ships had at least 2592 infected people and 65 deaths. The first and most famous case was the Diamond Princess, which underwent quarantine off the coast of Japan. COVID-19 was reported on this ship in February 2020; in total, more than 700 passengers and crew members aboard became infected, and nine people died. This ship contained 2670 passengers and 1100 crew members. Its itinerary started on January 20 and finished in the same port, Yokohama, Japan, on February 3. This fourteen-day trip went to three countries and made six stops. The first COVID case reported on the ship was an 80-year-old guest, causing the ship to remain quarantined with 3700 people on board. These people on board were from Argentina, Australia, Canada, Hong Kong, Japan, the Philippines, the United Kingdom, and the United States. This shows how the virus can spread broadly on a cruise ship with people from different countries.
We went through the worst and survived together. That is all that matters.