Indian crew to join Celebrity ships in the coming weeks and months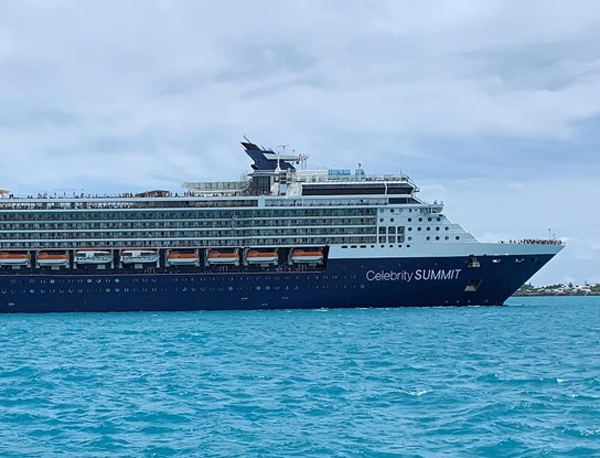 Several crew members from India have contacted Crew Center raising concerns about their current status and rejoin dates on Celebrity Cruises. The crew said since the decision by Royal Caribbean to temporarily suspending all crew assignments in April, amid a surge of Covid-19 cases in India, they haven't received a Letter of Employment or sign-on date by Celebrity Cruises.
The Suspension was lifted on May 21, by Royal Caribbean International (sister company of Celebrity Cruises) after the RCI President and CEO Michael Bayley announced on Facebook that the crewing from India will start with enhanced health protocols. After this announcement, many of the Indian crew started boarding Royal Caribbean International ships following the new enhanced protocols, and hundreds are currently in a hotel in Mumbai for a 14-day quarantine before joining RCI ships.
However, as the crew who join the ships are happy to be back on board, the ones who are still at home hope their turn will come sooner than later. Celebrity Cruises crew from India said that some of them are at home for the past 18 months waiting to join back and once again provide for their families. 
When they contacted the crew scheduler, the answer was that there are no specifics regarding the timeframe of the next assignment, and will keep them informed as soon as possible.
One crew member pointed out that this issue reflects their decision to get vaccinated in India.
"Because there are no sign-on dates by Celebrity Cruises, the crew are not getting vaccination from their own town because to complete the vaccination required minimum 2 months, according to company rule nobody cannot join without full vaccination of 2 doses if they already take 1 dose.
Celebrity Cruises need to give us an approximate date or to say that the Indian crew has to wait for more, tell us how long, please. Because at least we can plan for our own vaccination here and do any small job to survive the current situation in our life. And another main problem we are facing is of course financial and stress of unemployment.
Celebrity Cruises and Royal Caribbean International are under the same umbrella. Then why Royal already called their crew members to join and crew assigned," said the crew member.
Crew Center has contacted Celebrity Cruises about the latest updates for the Indian crew.
"We see in news reports that the situation in India is slowly improving which is wonderful to read. We do hope that everyone is well and safe.
Royal has been bringing crew back faster as they have bigger ships, needing more crew, and more ships. You will see Celebrity start to bring back our Indian crew in the coming weeks and months as we bring more ships into service. We have currently announced plans for nine ships to restart by mid-September. Our hope is to have all of our ships operating by the end of 2021/early 2022," said Susan Lomax, Head of Global Public Relations and Social Media at Celebrity Cruises.