Italian Coast Guard Medevacs Cruise Ship Crew Member in the Adriatic Sea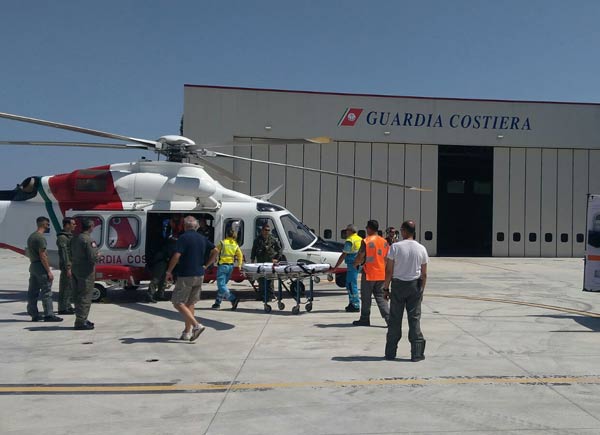 A crew member of the cruise ship Aidablu was evacuated this morning, Monday, July 10, by the Italian Coast Guard. The 34-year-old German national, experienced severe abdominal pain when the ship was 56 nautical miles of San Benedetto del Tronto. The vessel was sailing from Venice, Italy to Corfu, Greece when the medical evacuation took place.
The crew member was visited by the ship's doctor who decided that he needs to be treated on land urgently. Ship's captain send a request for help to which he replied to the Coast Guard in Pescara because in the meantime the route was going in the direction of this Adriatic city.
The Operations Room and the 3rd Core Plane Coast Guard have responded to the rescue by sending "Nemo-12 helicopter ", along with the personal service of the Emergency Medical Emergency 118 of Pescara.The medevac operation performed with the rescue swimmer took place about 30 miles offshore, and in about 15 minutes flying time the patient arrived on land where an ambulance was waiting for him. 
After the German crew member was airlifted from Aidablu, he was transported to the hospital emergency room in Pescara (where he was then admitted) in code yellow and unstable condition with suspected appendicitis diagnosis was admitted to the Civil Hospital of Pescara.
Photo by: Guardia Costiera