Mein Schiff 1 Captain And Crew Receive AFRAS Humanitarian Assistance Award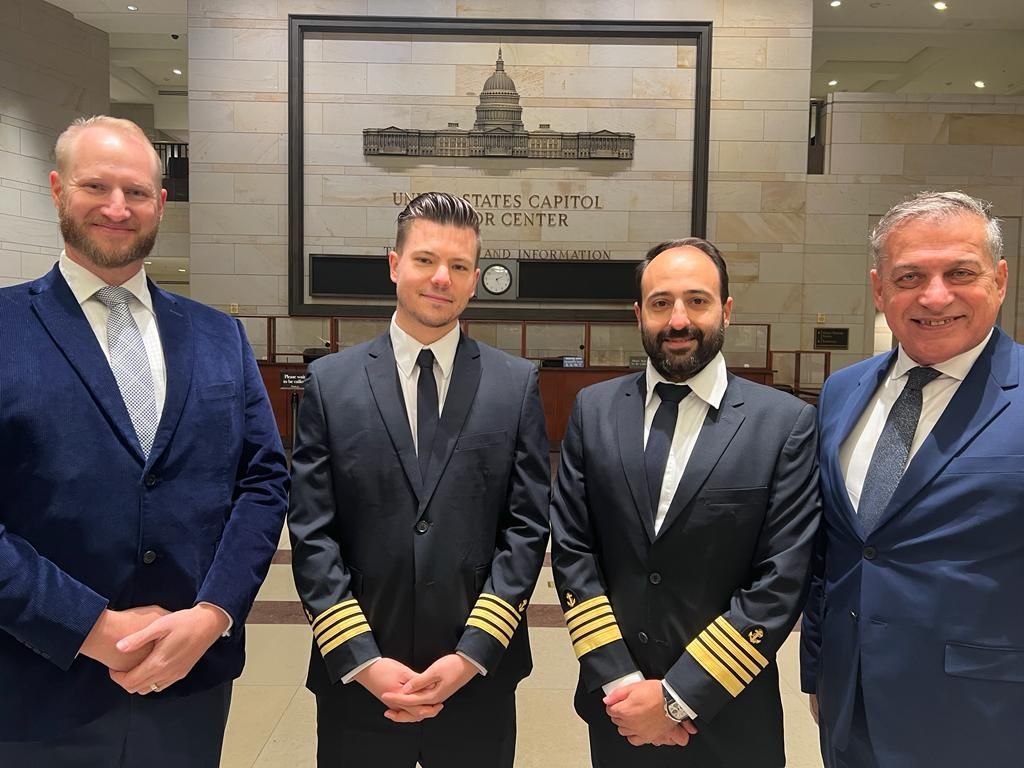 Captain Omar Caruana and the crew of the cruise ship Mein Schiff 1, have been recognized with the Cruise Line Humanitarian Assistance Award from the Association for Rescue at Sea (AFRAS), an organization whose mission is to provide worldwide support and assistance to volunteer maritime rescue services and recognize and honor extraordinary maritime rescues.
Presented during AFRAS' annual reception in Washington, DC, on November 16th, the award honors Captain Omar Caruana and his team for their incredible bravery in the rescue of a sailing vessel in distress.
On 27th November 2021, Mein Schiff 1, on its way from the Caribbean to Madeira, received a call to proceed in support and rescue of a sailing vessel in distress. Mein Schiff 1 immediately left the original routing. It was already clear at this point that one sailor on board had not survived the accident. The two other men and the deceased were rescued thanks to the exemplary efforts of the Captain and his crew.
The three sailors onboard "Agecanonix" participated in the annual transatlantic regatta from the Canaries to Saint Lucia, in the Caribbean. On the night of November 26, the boat was sailing south of the Azores, when a sailor hit his head during the rough seas. According to the testimonies, despite the help of one of the shipmates who managed to hold him back and prevent him to fall into the sea, the man died instantly as a result of the injury. 
Captain Caruana and Phillip Lellau, Chief Officer Safety, received the award on behalf of the Mein Schiff 1 crew with a framed copy of the entry into the Congressional Record.
To accompany the award recipients, Jennifer Williams, Vice President of Maritime Policy, Cruise Lines International Association (CLIA) invited Lieutenant Colonel Bjoern Jansen from the German Embassy as well as Captain Nicholas Pagonis - Vice President at Royal Caribbean Group and Captain Capt. Sebastian Naneder, Director Marine Operations & Fleet Captain, Royal Caribbean Group, representing TUI Cruises and Royal Caribbean Group.