Mein Schiff 5 Starts Cruises in Asia from Singapore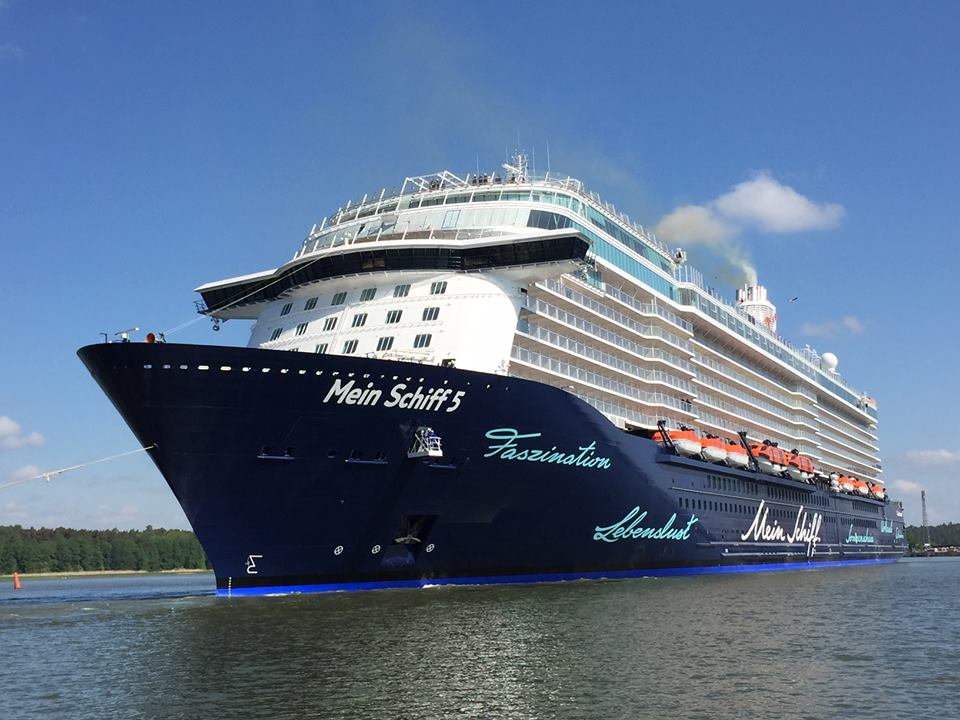 After a three-year pause, TUI Cruises returns to Asia with the cruise ship Mein Schiff 5. The vessel reached its home port Singapore on December 6, and was greeted with a tugboat salute by a water cannon and representatives of the local authorities on the first call.
The Mein Schiff 5 will start its winter season today with six 14-night voyages from/to Singapore through Southeast Asia. This will be followed by various cruises calling at Hong Kong and Japan. The Asian season of Mein Schiff 5 ends on May 10, 2023.
"After a successful summer season in Europe, with the restart in Asia we are also returning to normal in the winter travel areas," said Wybcke Meier, CEO of TUI Cruises. "Many Germans are drawn to the warmth in winter. We are therefore pleased that we can now again offer cruises to the Far East in addition to classic sunny destinations such as the Canary Islands, Dubai or the Caribbean. Especially in these times, our cruises score with stable prices and excellent value for money."
"We are very pleased to welcome TUI Cruises and Mein Schiff 5 back to Singapore and to the many cruise guests who will explore and discover the diversity of what our island has to offer," says Cedric Zhou, Area Director, Central, Southern & Eastern Europe by the Singapore Tourism Board.
The Singapore Cruise Society posted the following photos of TUI Cruises Mein Schiff 5 on her maiden call to Singapore.