MSC Seaside Crew Members Traumatized After Big Raid and Interrogation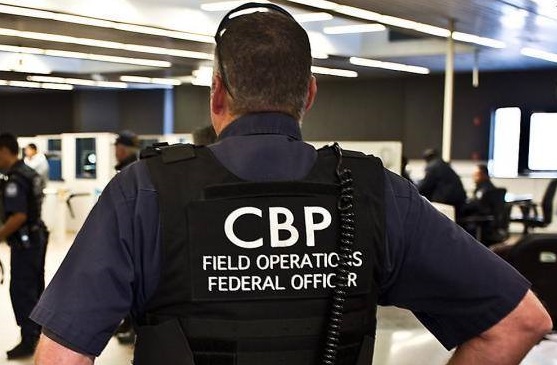 A big raid on the cruise ship MSC Seaside has left many crew members traumatized after they were held at a gunpoint and interrogated. Some crew members were handcuffed by Law-enforcement officers, says one crew member. The Authorities conducted the raid in the early morning hours on November 24th shortly after MSC Seaside docked in the Port Miami. Crew members say that Law-enforcement officers searched crew cabins and left them looking like hell and that the crew were taken ashore for interrogation. Majority of the interrogated crew members were from South Africa, Jamaica and St. Lucia, says one crew member.
This is the message shared by one crew member "It's such a shame that our very own company (MSC) is against us… yesterday 24/11/2018 in Miami a lot of "US" (RSA, Jamaica and St. Lucia) had unexpected cabin checks early in the morning. Most people were woken up at GUN POINT and some were even cuffed (FOR WHAT????)
Cabins were left looking like hell and we had to go ashore for interrogation (QUESTIONING)"
The raid comes after seven MSC Seaside crew members were arrested for drugs smuggling in Port Miami, the previous cruise on November 17th. CBP Officers found 17 pounds of cocaine and $100.000 in cash and arrested three Jamaican men and four South African women.
The crew says the raid was conducted in a manner that left many of them traumatized "I don't care about being questioned about anything but I don't think it was appropriate how everything was being handled. We are NOT CRIMINALS OR ANIMALS. What's sadness me the most is that everyone is TRAUMATIZED and NO ONE seems to care onboard from MANAGEMENT and BELOW. When we signed our contracts, all this shit that's happening wasn't part of our work plan, if you don't need us here please send us back home." Says another crew member who was onboard at the time of the raid.
"I've experienced something that I only watched in movies. People who should protect us is against us because of our nationality. I'm a proud Jamaican and will forever be one. Nothing will erase this nightmare but I'm not going to let it break me." Says another crew member.
Crew members say they are left on their own and MSC Cruises didn't provide any support in counseling after what happen on board.
"I'm so angry, sad & traumatized that they did this to us for no reason. I don't mind them doing their job and interrogating us but the way they're handling things … and already they're acting as if we're guilty. Sad part is the people (MSC) we thought have our backs don't. I fear what will happen next Miami. I just want to go home!" says one crew member
As we reported, there was a similar cocaine bust last year on MSC Divina in Port Miami, when CBP officers searched the ship 4 times in a row while it was docked in Miami and arrested around 30 crew members.
Now the question is: How can crew members continue their daily duties after the trauma they have experienced when held at a gun point? Can they perform their normal duties after this traumatizing raid, even more on the turnaround day when they are most busy? The answer is obvious, and that's why they have risen their voice. The stress is even bigger because now they fear next arrival in Miami will be the same. Some crew member say that after the raid they can't sleep at night.