Oprah Winfrey is Going to Alaska on HAL Cruise Ship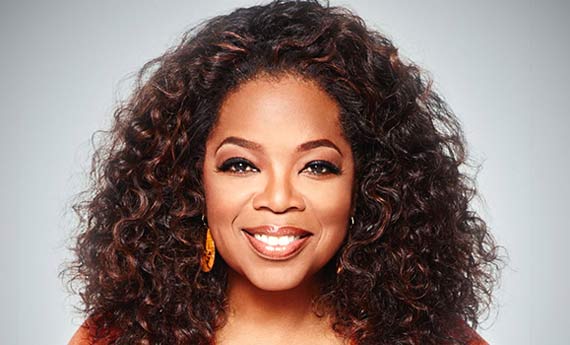 In celebration of Oprah Winfrey's "Year of Adventure" – a year dedicated to exploration and self-enrichment – O, The Oprah Magazine partnered with Holland America Line to create the "Share The Adventure" cruise, which sets sail to Alaska this July. Gayle King, editor at large of O, The Oprah Magazine and host of CBS This Morning, joined YourUpdateTV this past Friday to discuss the exciting new "Share The Adventure" cruise.
"Share The Adventure," will feature a variety of O Magazine-inspired activities, including morning meditation, an on-board book club, and more. The "Share the Adventure Cruise" to Alaska on July 15 aboard ms Eurodam will feature tips and advice from Emmy Award winner and O, The Oprah Magazine creative director Adam Glassman. The style guru will host a 'Love That!' presentation revealing the latest trends during a fashion show on The Mainstage as well as provide packing tips for every traveler. Additionally, SuperSoul 100 members, a collection of inspiring authors, artists, entrepreneurs, and visionaries, will be on-board to provide helpful tips on everything from traveling in style to healthy eating and living your best life.
O, The Oprah Magazine editor at large Gayle King and editor in chief Lucy Kaylin will present 'The Making of O,' a behind the scenes look at how the publication makes the journey from rough concepts to the newsstand and mailboxes each month. O, The Oprah Magazine books editor Leigh Haber and #1 New York Times bestselling author and Pulitzer Prize–winning author Elizabeth Strout will kick off 'O's Reading Room', an on-board book club for passengers, with Strout's latest release, Anything Is Possible, currently available in bookstores and online.
Oprah Winfrey will sail onboard ms Eurodam for a portion of the July 15 sailing and passengers will have the opportunity to attend one of two complimentary speaking engagements while cruising.
In addition to the July 15 "Share the Adventure" Cruise, four additional O, The Oprah Magazine "Adventure of Your Life" sailings will feature SuperSoul 100 members to be announced and O Magazine–inspired activities, departing Nov. 29, 2017, 11-day Caribbean; March 3, 2018, seven-day Caribbean; Aug. 11, 2018, seven-day Alaska; and Oct. 28, 2018, seven-day Caribbean.
To further enhance the programming, more than 300 Holland America Line cruises sailing in North America from August 2017 through 2018 will offer a variety of engaging activities developed with the magazine's editors.