Police Searching for Missing Royal Caribbean Crew Member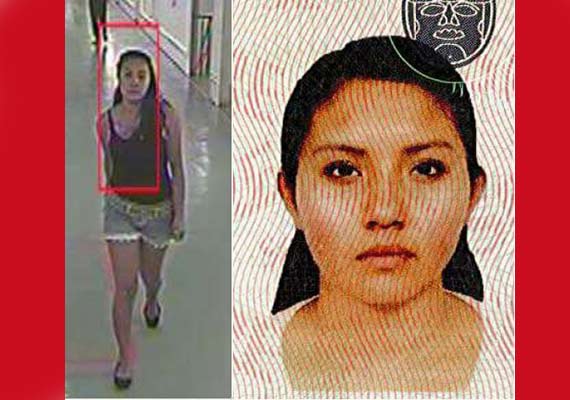 The police in Bonaire are searching for the crew member Adriana Morales de Florencio, an employee of Royal Caribbean. The young woman of Mexican Nationality left the cruise ship, Navigator of the Seas, while the vessel was in Bonaire on April 20, but did not return before departure, setting off the alarm. According to Cruise Law News, this was Adriana's second contract on the Navigator.
Bonaire police are asking anybody who has seen Adriana or have information, to contact the police office in Kralendijk. Notisia ING released two photos of Adriana Morales de Florencio, one from her passport and another from the Cruise Terminal CCTV camera.
According to the police description, the 23-year-old young crew member was wearing a black sleeveless blouse, short jeans, and black shoes when she was last seen at the cruise terminal checkpoint. 
We hope that this is just another case of missing the ship and that the crew member will eventually turn up safe and sound.
The famous Peruvian detective for missing persons David Nostas who have solved 30,000 cases, has posted the following message, with photos of the missing crewmember:
Adriana family is requesting your support
Names: Adriana Morales Florencio
Age: 24 years
Mexican Nationality
Disappeared: April 20th, 2017 
Wore Black Color: Blouse, pants and black shoes.
Distinctive Features: tattoo under the shoulder of pink flower with green.
Message sent by Inna Tapia
Good evening, Mr. David, my sister-in-law is missing, she's originally from Atlixco, Puebla, México. She works for Royal Caribbean Cruises and was last seen on Thursday at noon in Bonaire, and didn't return to the ship. Don't know what happened. and to date has not been heard of her whereabouts. Friends and family are worried. Please, any information is valuable to us. Thank you in advance. I ask everyone to kindly share this post.
The Mexican TV channel Azteca Puebla, interviewed Adriana's parents who are asking anybody who has any information about their daughter to please contact them or the police in Bonaire.