Rescued Fishermen Send Thank you Letter to Pacific Princess Captain and the Crew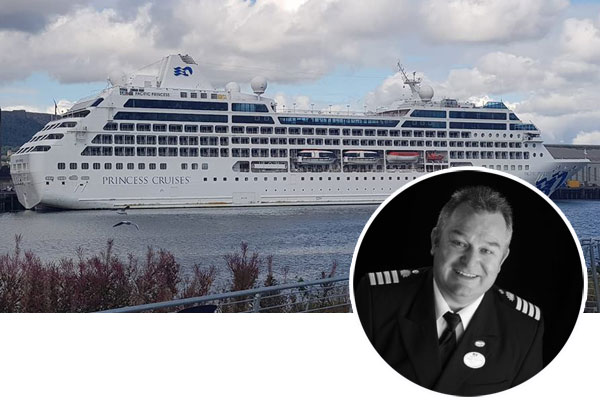 The three fishermen who were rescued by the cruise ship Pacific Princess after their boat sunk on August 25, sent a thank you letter praising the ship's crew. The rescue took place at around 7:30 pm off the coast of Norwich after Pacific Princess crew noticed small life raft floating in the sea. The fishermen want to express their respect and gratitude, especially to Pacific Princess Captain Paul Slight, and his crew who help them when was most needed.
This is the thank you letter sent by Luc Heyneman, one of the rescued fisherman saying "We would be grateful if you could publish or forward it for the people who were involved when the 3 fishermen were saved on August 25th, 2018."
To All Crew Members on Duty 25-26th of August 2018 onboard Pacific Princess.
Thank You All, for the Bottom of Our Hearts. 
We can only express our deepest gratitude for rescuing us, Luc Heyneman, Pascal Pincket, and Dirk Coolsaet, crew members of the fishing boat Z19 Sonja, on the 25th of August. Together you all did everything you could to help us, and you saved us. By showing your instant and doubtless availability for helping the ones in need. Showing the care and generosity of a human heart. 
As a family of seafarers we know the responsibilities that the bridge has. Watching out for the safety of your own crew and passengers, but also looking out for other ships and people in distress.
We are forever grateful for the good care that you all gave us. 
Thank You.
If you ever come to the port of Zeebrugge, please contact us so we can thank you face to face.
My kindest regards,
Luc Heyneman, and family, Bruges, 3/9/2018