Royal Caribbean Crew Member and Balinese Laureate Dies Age 29
In the past year, all of us have lost a loved one, a dear friend, a family member, or a colleague. The crew community was hit hard by the pandemic no only during the lockdown of the cruise industry keeping thousands of crew members stranded on the ships, but also once they all returned back home.  Every day we hear that some of our fellow shipmates has passed away. Two days ago we learned of the passing of a fellow crew member, who many of the guests, and most probably the crew, have not even meet, but his legacy will live on for the years to come.
After a short illness, I Komang Alit Juliartha from Bali, Indonesia, age 29, died on January 29, after being admitted to a hospital in his home town. Alit was working as a laundryman for Royal Caribbean International since 2016 and was one of the crew members repatriated back home due to the shutdown of the cruise industry, but his true passion was writing.
Alit Juliartha is well known Balinese poet and recipient of the 2015 Rancage Literature Prize award from the Bandung Rancage Cultural Foundation for his book Swecan Widhi. He is the youngest poet in the history of modern Balinese literature to receive this prestigious award. His real profession was a Balinese language teacher in middle school before he started working for Royal Caribbean.
Some of the books written by I Komang Alit Juliartha.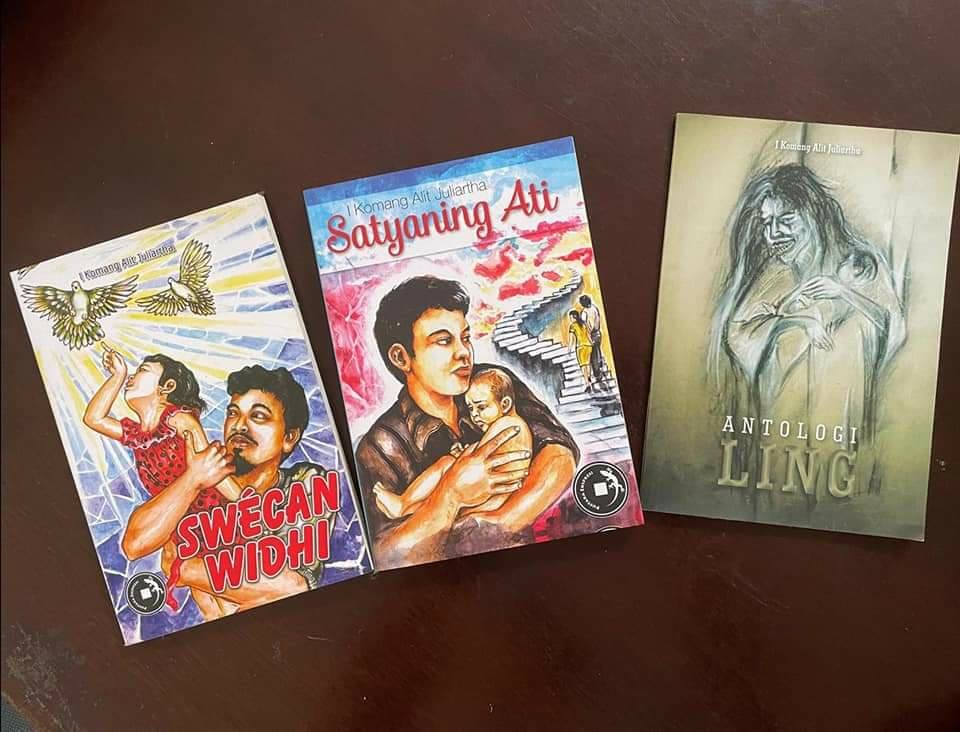 Before leaving us, Alit regularly wrote about his life and work experience on the cruise ships. While working on the ships Alit never stop writing during his free time and managed to complete his book called Ling. After his repatriation back home he wrote a lot about the development of modern Balinese literature, including writing about the activities of the PMI Indonesian Migrant Workers association which was formed with his friends.
"Your name will be remembered, as well as your work in the modern Balinese literature." Wrote one of his friends.
Alit was also a humanitarian, and a person with a big heart. Together with his PMI fellow crew members, he helped his village in providing masks, hand sanitizers, and collecting donations for the ones in need.
"in my village, we the PMIs, consisting of various cruise ship companies, collect funds according to our respective capabilities which will are submitted to the covid-19 prevention team in our village. Because we are very grateful and appreciate the performance of the Covid-19 task force who sincerely strives to protect the village from the coronavirus. Including taking care of us PMIs who just came from abroad." Said Alit in one of his last articles.
Alit will be dearly missed by many of his fellow countrymen and the crew who had a chance to meet him. His books will live forever. May his soul rest in peace.