Royal Caribbean International To Allow Crew Free Flow Shore Leave in Caribbean Ports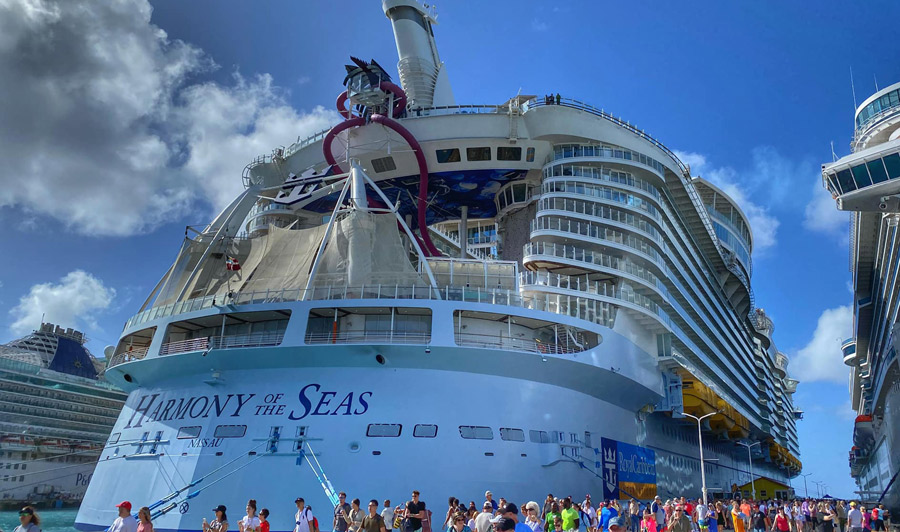 Starting tomorrow, April 8, Royal Caribbean International will implement Phase 4 of the Crew Free Flow Pilot, allowing independent shore leave in the Caribbean for employees on six cruise ships. The pilot program will allow 150 crew members from each ship to explore the beautiful Caribbean ports of call on their own, and enjoy some time ashore. At this time, free flow shore leave is being offered on certain ships including Odyssey, Freedom, Harmony, Navigator, Liberty, and Grandeur of the Seas.
In order to ensure that the pilot program runs as safe as possible the crew needs to follow certain rules. There will be an advance sign-up process onboard to the respective divisional Manager, and to make it fair crew from each department will have a chance to go out. While ashore, the crew must follow strict health and safety rules and plan ahead to ensure enough time to allow for delays before returning to the ship.
While ashore the crew needs to arrange their own transportation and wear face masks indoors and inside transportation. Crew members are recommended to follow social distancing guidelines.
Shore leave will be granted for crew members with up-to-date vaccination status including a booster shot.
The timeline of Phase 4 of the "Crew Free Flow Pilot" is from April 8 to April 22, and a review of the results will be conducted after 2 weeks to confirm continuity of the program in Caribbean ports of call.
In addition, "Bubble tours" will continue as an option for crew tours, at a reasonable price, allowing crew members to visit the beach or organized shopping tours. The crew is also allowed to go out at the Royal Caribbean's private island CocoCay.
Back in November 2021, Royal Caribbean International started the "Crew free flow pilot " allowing shore leave in U.S. homeports. However due to the surge of Covid-19 cases caused by the Omicron variant the program was put on hold. On February 12, 2022 announced resumption of the crew shore leave program in US homeports which has proven to be very successful.