Royal Caribbean is relaxing crew mask policy, F&B crew areas restrictions and more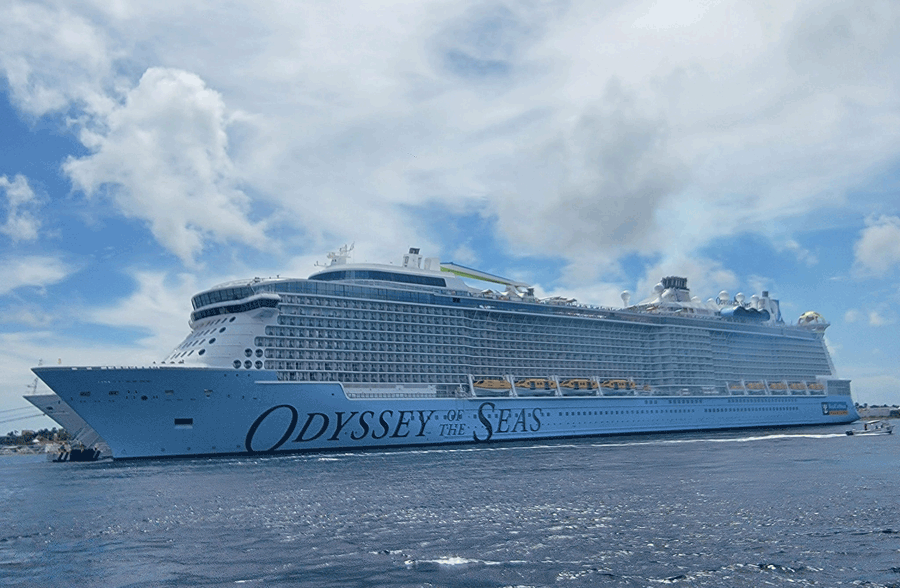 Some good news is coming from Royal Caribbean regarding the easing of the health and safety protocols for the cruise ship crew. With the latest announcement that masks will be optional for fully vaccinated guests sailing from U.S. ports, the cruise lines has also updated protocols for crew which will go into effect for new sailings, starting Friday, February 25.
Royal Caribbean has been one of the cruise lines that sets the gold standard when it comes to employee treatment and consideration. This has been especially noticed throughout the pandemic as the company greatly placed emphasis on the wellbeing of the crew, not only guests. Crew Center has been cheering for this pattern to continue and for us to move forvard to celebrate great examples to share with other cruise companies in order to enhance and improve their crew centered "happy employee, happy guests" mentality.
The new protocols for crew include easing restrictions in the Food & Beverage Crew Areas, masks policy, crew shore leave, and the quarantine policy.
Royal Caribbean Group has opted into the CDC voluntary Covid-19 program, and is now classed as 'Highly Vaccinated', meaning that the ships will sail with more than 95% passengers and crew who are fully vaccinated. The benefit of requiring at least 95% vaccinated is that face masks will no longer be required indoors for guests, and the new updated HRTS Protocols will have a positive impact on the crew, especially for the ones who are with 'Up to Date' vaccination status.
Mask Policy for crew
The crew with 'Up to Date' vaccination status are not required to wear masks when outdoors, on Deck 6 fwd open deck and Deck 7 fwd (except F&B venues such as El Loco, Sprinkles, Bar Staff are required to always wear masks.). They are still required to wear KN-95 masks when indoors and on-duty (except in hot working areas, such as the galley). The crew is still required to wear masks while using the crew/guest gym.
The crew with Not Up to Date vaccination status must wear KN-95 masks at all times when outside the cabin
Shore Leave
Free flow pilot program for crew in US Homeports is allowed with up to 200 crew permitted shore leave per ship. Bubble tours in Caribbean ports of call is allowed with no capacity cap, as well as a shore leave at CocoCay.
Food & Beverage Crew Areas
With the latest update Royal Caribbean is relaxing the health and safety protocols in crew mess and crew bar. Before the company had a schedule for each department to have meals that shouldn't exceed 15-20 minutes. Some RCI ships even added hourglass on each table in crew mess in order for the crew not to exceeded the allowed time for meal. The previously developed procedure had a great background related to assuring that all crew is served within the scope of social distancing in a short period of time that the crew mess is open for each meal.
With the latest update, there are no seating capacity restrictions in Crew Mess or Crew Bar, and free flow dining in Crew Mess restricted hours by division has been removed. Condiments are also back on the Crew Mess tables.
Quarantine and Isolation 
New Sign-on crew with Up to Date and Fully Vaccinated will spend a 3-day quarantine onboard, while the 14 days quarantine for crew who are not fully vaccinated is still in place.
Crew testing
50% of the up-to-date crew per week. Every up-to-date crew member must be tested every 14 days. Not up-to-date crew has to be tested weekly.