Tips for first time ship employees explained by a crew member's personal experience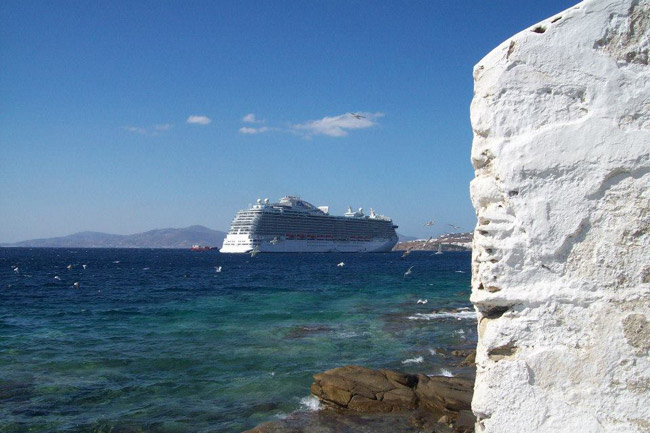 Work in the cruise industry is a wide topic, believe it or not. When deciding that you want to work on board, you should consider the following items. First of all, you need to choose which position you would like to work on board based on your work experience. You must have a minimum A2 level of English proficiency to apply for a lower position and a higher level of English for administrative positions on-board.
There is a classification on-board at Crew basic and most numerous positions, which include: dining room staff (waiters and their assistants working in various restaurants including crew), bar staff (as the name says, work in bars, open deck by the pool, wherever the bars are), housekeeping (people in charge of on-board hygiene and people who clean the rooms), galley staff (chefs and their assistants as well as housekeepers) cleanliness in the kitchens), garbage room (people involved in sorting waste - food, cans, paper, cardboard, glass and the like).
All of these positions have very small privileges. The room is shared by two people, bathroom 2-4 persons (between two rooms). This fact depends on the ship you are on. The rooms are small and the crew members maintain them independently. They have an obligation to change the sheets themselves, keep the room clean and tidy. Crew members do not have guest privileges (after working hours they must not stay in the public part of the ship intended for guests, they cannot use the bars and restaurants used by guests, swimming pools, clubs, etc.).
Staff; Staff positions include the following departments: photo staff (responsible for all aspects of onboard photography); video staff (in charge of all video aspects on board, TV program and TV correctness; also responsible for the proper functioning of audio-video elements in the theater and other venues); entertainment (staff in charge of entertaining guests - players, singers, musicians); an entertainment host (in charge of quizzes and other fun activities); casino staff (mainly representatives of an external company, working on board at the casino); shop staff (staff of mostly other company working in the on-board shops - selling watches, perfumes, alcohol, cigarettes, small gifts and souvenirs, sweets ...); spa staff (also representatives of an external company working at the spa - hairdressers, pedicures, manicures, physical therapists, personal trainers…); security - in charge of safety on board (positions mostly reserved for residents of India and the Philippines as I have never seen other nationalities do this job).
Staff positions have guest privileges that they can use when it's not busy time (such as the first day and the middle of the day at sea, when there are too many guests all around). Staff can use restaurants, bars, discos and clubs. Two members are in the room (mostly from the same business area), and each room has its own bathroom shared by two people. The rooms are physically larger than the crew member's rooms. If comfort and personal freedom are important to you, pay attention to this when applying for an agency job, as agencies like this will generally not tell you. This mostly results from later employee dissatisfaction (especially from our premises). Also, the staff has their own restaurant, which is different from the crew restaurant. 
That is perhaps the most important detail on-board - food. If you get a smaller ship, older, food in crew mess will be really bad, tasteless and without much choice: rice, sabao or Indian curry with chicken. Basically, there is no European food. So on my third contract, I lost 10 kg because I only ate cereals in milk. Bistro Restaurant is designated for the staff, buffets full of excellent, rich food choices.
CV preparation is an essential item, there is an accurate CVa writing template, and there are counselors you can hire to prepare for the ship. I'm one of them.
Cv must be in English and formulated to go from the last work experience to the first work experience.
You need to make sure you have a knowledge of the language and at what level, your personal information would be a good idea if you were to create a profile on LinkedIn, a site that is otherwise job-seeking.
After that you need to choose the agency to send your CV to, there are many agencies. With the choice of position you can choose from the open position and your work experience, will you be working on an ocean liner or a river cruiser?
The difference is huge. Cruise ships can accommodate from 500 passengers to 6000 passengers, including min. 350 workers to 2300 workers on board. On the Ocean Cruise Line, you have more sub-positions on board, while the river ship has fewer passengers and therefore fewer workers, but the positions are more defined; for example there will be one bartender because there is only one restaurant and there is no demand for more people for that position, so there will be a certain number of waiters/waitress.
The costs for going on a ship are from 500 to 1000 euros, which you pay upon receiving the contract from the agency, it is not paid in any way before, for a visa and medical examination, which is done in special medical centers. Packing wardrobes, cosmetics and shoes are an essential item because the contract states: '' 13 hours of work, 7 days a week…. '' So get the most comfortable shoes, Sketchers, Crocs or Ecco, where your foot is breathing. Possible purchase of additional work uniform.
The cruise line, in the case of a lost suitcase by the airline, pays the airline ticket and hotel accommodation, the cruise line will refund this cost or any other, if it is within the company police. Dinner and breakfast at the hotel are also covered.
After night in Hotel and breakfast in the morning, you will be getting on-board Cruise Ship.