Video: Brazil Vs Philippines - Crew Dance Battle On Cruise Ship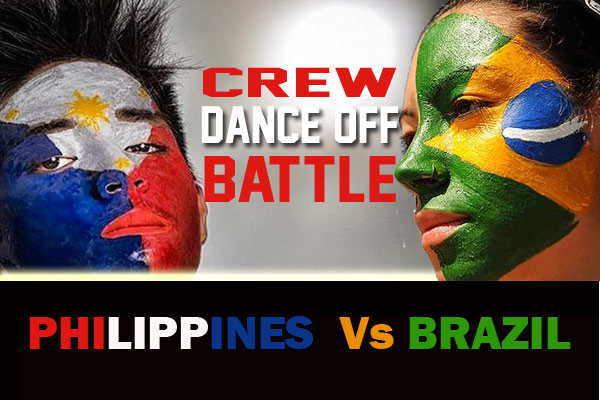 An epic crew party took place on December 26, onboard the cruise ship MSC Fantasia. Brazilian and Filipino crew members decided to put their talents to the test in a friendly dance-off battle during an open deck party.
Brazil vs Philippines, you don't see these two nations compete between each other in many sports or talent acts. Therefore this was a rare and exciting occasion to see the two nations dance. Well as we all know Filipinos are well known for their singing talents and dance. Anytime there is karaoke in the crew bar you will see a Filipino singing 90% of the time. Brazilians on the other hand, consider themselves the nation of best dancers and musicians, famous with their Samba, Jongo, Lundu and other dances.
Here's the video of the best, and probably the first dance off battle on the seven seas:
Brazil vs Philippines: What do you think, who are better dancers? You be the Judge.
Video credit: Eric Santana