The World Voyager Rescues 4 Shipwrecked Mariners
The World Voyager came to the rescue of a small sailing boat in distress and provided assistance to four distressed mariners on December 13, while crossing the Atlantic.
At the time of the SOS call the sailing yacht with one Austrian and three Moroccan nationals was about 100 nautical miles north of the World Voyager. Captain Vincent van Zijderveld decided to help those in distress as quickly as possible. 
After making an announcement, the captain of the vessel changed course to provide assistance. Once getting close enough to the small vessel, crew members launched Zodiac and transferred the mariners aboard where they received medical treatment in the onboard infirmary.
The expedition cruise ship World Voyager operated by Nicko Cruises is expected to arrive at the port of Bridgetown on Friday, December 16, where the four mariners will be handed over to the local authorities.
Two weeks stranded at sea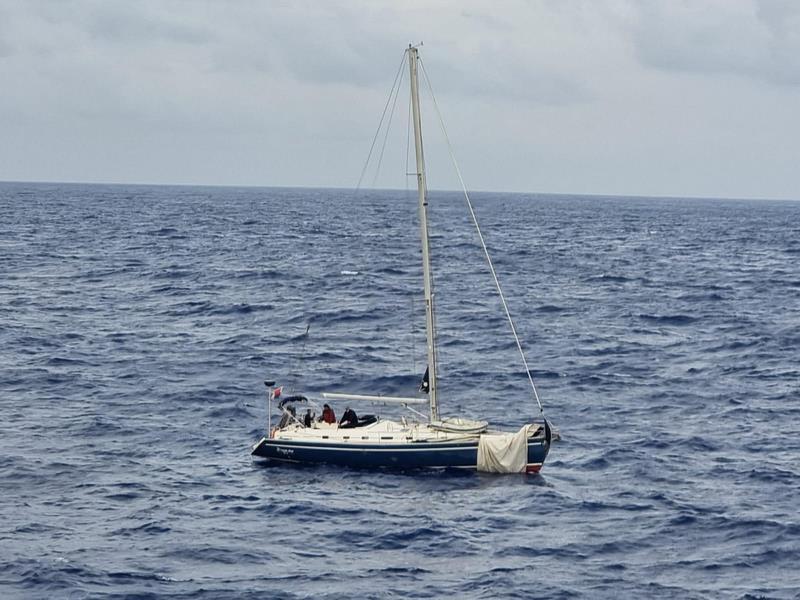 The sailing boat navigated by the skipper Helmut W. (65) set course for Cape Verde after departing from Spain when the engine suddenly died, and the front sail also tore apart. Completely helpless, the mariners have been drifting for two weeks. With the last battery left, the skipper contacted his son by radio, who set the rescue operation in motion.  The men had not eaten for ten days and had been drinking the last reserves of water. The skipper couldn't even stand anymore at the time of the rescue "I've lost thirty kilos in the last few days," he said. 
Photo credit: CIN