Cruise Ships Crew Whitelist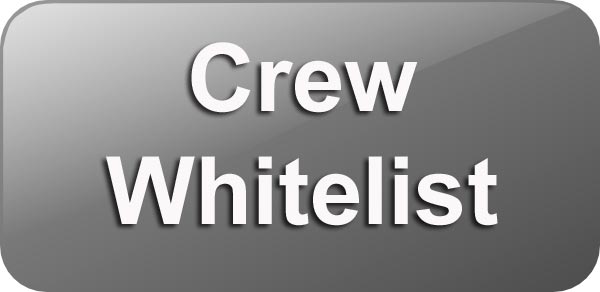 The Crew Whitelist is a list of successes achieved by crew members who have used their cruise ship experience and turned into a positive outcome. This list shows the chronological order regarding these heroes, achievers, and doers from all major cruise lines.
| | | | | |
| --- | --- | --- | --- | --- |
| Date | Cruise Line | Title | Descrition | Link |
| May 27, 2017 | Carnival Cruise Line | Carnival Liberty Chefs Create Largest Hamburger at Sea. | Celebrating National Hamburger Day, Carnival Cruise Line created the largest hamburger at sea  | Read more |
| May 17, 2017 | Royal Caribbean | Crew member publishes a tell-all book "12 Hours in Havana" | Greg Shapiro is breaking the mold with his new book 12 Hours in Havana. | Read more |
| Apr 10, 2017 | Celebrity Cruises | Crew member publishes book "Not Welcome On Board" | Alberto Gaitan, an Argentine who worked five years on cruise ship, tells his story in the book "Malvenidos a bordo"  | Read more |
| Apr 07, 2017 | Disney Cruise Line | Ex-Crew Member Saves Hundreds of People from Apartment Fire | Riza Kasikcioglu, saved hundreds of people from a fatal apartment fire | Read more |
| Feb 18, 2017 | Norwegian Cruise Line | Crew Member Wins 'Bartender of the Year' Award | Wade Cleophas Wins Bacardi Legacy Cruise Competition | Read more |
| Jan 26, 2017 | Carnival Cruise Line | Hotel Director Opens Crew Members Lounge in Funchal | After retiring Jose created a place where the Crew Members could gather and call it their home. | Read more |
| Jan 13, 2017 | Princess Cruises | Crew Member's Guide to Living The Fit Life | High quality, affordable personal training both in person and online created by staff member | Read more |
| Nov 23, 2016 | Carnival Cruise Line | Carnival employee opens Online Shopping and Delivery Services for Crew | The Miami based company "We Shop 4 Crew" formed by two ex cruise ship employees, offers online shopping services for crew members and delivery in front of the cruise ship.  | Read more |
| Sep 22, 2016 | Norwegian Cruise Line | Crew Member BIG Vybe Publishes music album | Josiah Willian recorded his album "The Dream has began". He spreads positive vibes not only in the Caribbean but also on cruise ships.  | Read more |
| Sep 20, 2016 | Carnival Cruise Line | Carnival Cruise Line Employees Participate in International Coastal Cleanup Day | On September 19, Carnival employees did their part to help environment by cleaning the coast and beaches in different seaside locations from Europe, Florida and the Caribbean to Central America. | Read more |
| Aug 18, 2016 | Celebrity Cruises | Celebrity Cruises Bartender Wins Diageo Best Bartender Award | Celebrity Cruises bartender, Andrej Malic has been named Diageo Global Travel's best bartender for 2016. This global bartender competition was held on 17 August in the Diageo 396 Bar in Miami.  | Read more |
| Jul 01, 2016 | Cunard Line | Inspiring Book written by a Crew Member "My Way to the Seven Seas" | One crew member is inspiring thousands with his passion of life on cruise ship and his book "My Way to the Seven Seas". His name is Martines Rocha de Souza, a Brazilian bar waiter working on Cunard Line. | Read more |
| May 02, 2016 | Celebrity Cruises | Dance Around The World with the Crew Member Alistair | Crew member Alistair Twilley has unusual and unique hobby. He is filming places he have visited with a cruise ship and dances with his fellow crew members or locals.  | Read more |
| Apr 05, 2016 | Pullmantur Cruises | Pullmantur Cruises awarded 'Excellence Award for Best Crew' | Pullmantur Cruises crew was awarded 'Excellence Award for Best Crew' for seventh consecutive year by Cruises News Media Group. The Excellence Awards ceremony, held in Cartagena, Spain, gathers around 200 local authorities, representatives of cruise lines, travel agents, etc. | Read more |
YouTube channels operated by crew members
"Buhay sa Cruise Ship" is a great YouTube channel run by Filipino crew members. They have recorded numerous videos about the crew life onboard and crew working positions with description. We only hope they will add English versions to their videos. The channel is updated frequently.
"Get a Life at Sea" is another excellent YouTube channel where people can find a wealth of information about the crew life. The channel features so far 38 videos by Amanda. She has trained thousands of crew members onboard numerous ships for Princess Cruises, P&O Australia, and Royal Caribbean Cruise Lines. Amanda is also operating the website Get a Life at Sea for over 2+ years and now have dozens of clients securing interviews with major cruise lines.
Michelle Tim explains her ships experience in fun and cheerful perspective. On her channel you will find what crew eat, what do crew eat, what are the crew area like, and much more.
Do you know any great website, Facebook group or blog for crew members? Send us an email or write in the comment box bellow and we will add it to the list.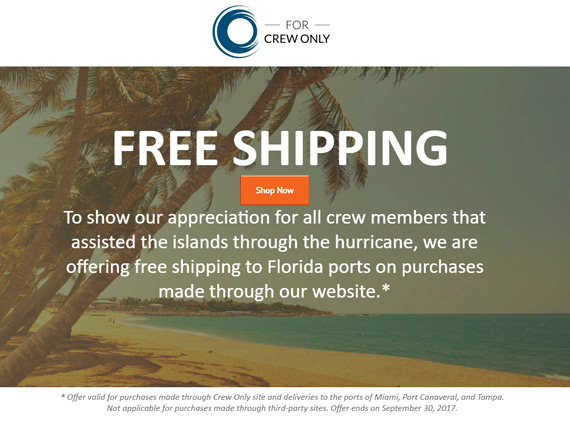 Articles that might interest you