$10.000 Fine for the Man Who Jumped Intentionally from Carnival Fascination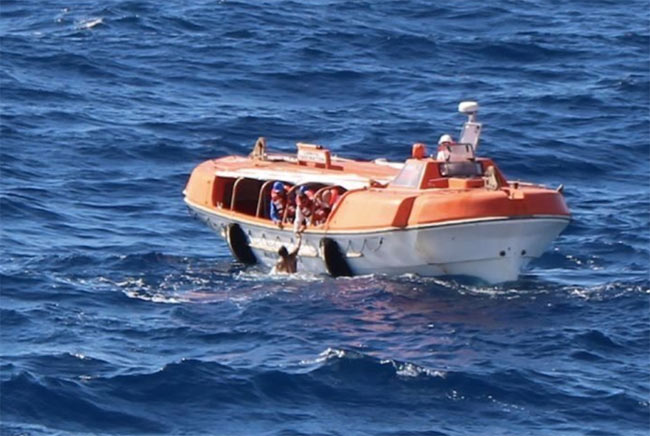 The man who jumped intentionally from the cruise ship Carnival Fascination on May 19, will have to pay $10.000 for the rescue, reports Tu Noticia PR. According to the news website, the passenger who jumped overboard was from Puerto Rico and was on a Honeymoon cruise. The cruise ship had left Barbados sailing to Puerto Rico when the man jumped from Deck 10 with the excuse that he was "celebrating his honeymoon".
According to Carnival Cruise Line, the man jumped overboard and fell into the sea near the coast of San Juan. A spokesperson for Carnival said "Carnival Fascination team rescued a guest who had jumped overboard from deck 10. The crew and guests witnessed this event and quickly alerted the bridge."
"The captain of the ship quickly returned to the location and deployed a lifeboat with essential personnel. The guest quickly returned on board. He is in good condition and was evaluated by the ship's medical team, "the spokesperson said.
Carnival Cruise Line has a strict policy for such a stupid and reckless behavior, especially when a person puts his own life at risk he/she are banned from ever sailing onboard Carnival cruise ships and their brands. However, this is the first time a passenger is charged for the rescue by a cruise line.
Successful rescues at sea are relatively uncommon in a cruise ship MOB emergencies. Last year, only three of the 23 people who went overboard from a cruise liner were rescued, indicating a survival rate is just over 10 percent.