Aida Cruises crew members to get a 5% pay rise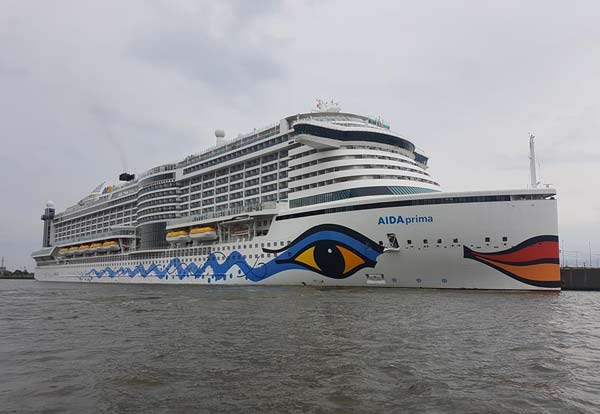 Carnival Corporation's German brand AIDA Cruises announced that the company will implement several benefits for the crew this year, including an increase of the salaries to all shipboard employees by 5%. The pay rise will be carried out in two steps, with the first increase of 2.5% in February 2023, and 2.5% in July 2023. In a letter sent to its crew members, Aida Cruises said that the company employs about 15.000 shipboard personnel, which will see a pay rise in the coming months.
Aida Cruises said that the company would like to take the opportunity to again thank all crew members for their dedication and effort over the last year for bringing back all ships in service, and offering unforgettable cruises to guests all over the world.
"Since we returned to service over 7.000 crew members of the Aida family have re-joined our fleet. Additionally, more than 6.000 crew members have been newly hired. In total, we call over 15.000 crew members being part of Aida family"
As a sign of appreciation and commitment, we are pleased to inform you about new benefits for the crew:
- All crew members will receive a 5% wage increase in 2023
- Increase wage for cabin stewards. Comparing the income of our Cabin Stewards within the Hotel department led us to the decision to increase the monthly basic wage for all cabin stewards instead of 2.5% by 150 US$ effective February 1st.
- Increased leave days for first time crew. Instead of 8 days crew members will get 10 leave days per month from February onwards. This also applies to crew members currently working on board
- Increased leave days for hotel officers. Hotel officers and managers can benefit from the increased hotel entitlement starting from July. Depending on seniority level department heads can receive up to 20,7 days and managers up to 15,5 days per month by reaching seniority level 5."
Just before the pandemic, Aida Cruises implemented some of these benefits, which couldn't be fully utilized due to the pause in operations. This year all the crew will enjoy the additional benefits including reduced and more flexible contract length as well as a free social media internet package, and additional bandwidth at lower prices. It is worth mentioning that Aida Cruises is one of the few cruise lines that offer unlimited public area access for all crew members.