Carnival Crew Member Dies in Mexico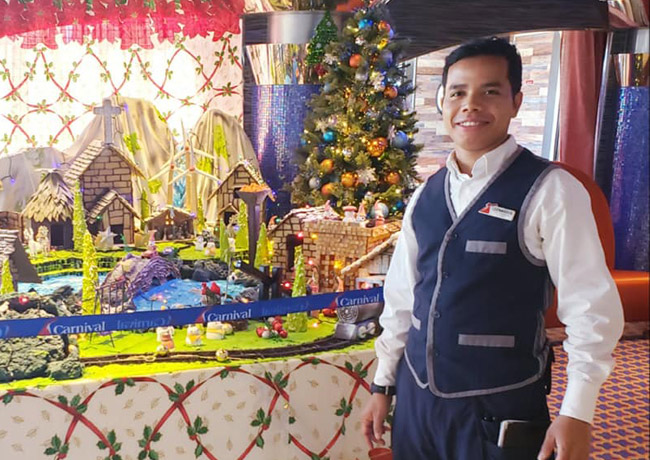 We are sad to report that a Carnival team member who was part of the Carnival Dream crew has passed away in Mexico. Leonardus Patra from Indonesia passed away on February 6, after he was transferred from Carnival Dream to a local hospital in Yucatan. According to reports the crew member had complained of a stomach pain a few days before he died. His family was notified about this extremely sad news and was told that Leonardus died from a stomach infection.
Leonardus Patra started working for Carnival as a Galley Steward and was later promoted to Assistant Team Waiter. He was very positive and humble person always willing to help his teammates.
His recruiting agency in Indonesia CTI has announced the sad news on the social media saying:
"We received the news from our client this afternoon and we have met directly with the family of the deceased. The management and extended family of CTI, Bali, will join in the morning and the return of the body to Indonesia."
The Indonesian Embassy in Mexico held a ceremony in honor of the crew member led by Father Hilarius and attended by the Indonesian Ambassador in Mexico City,  along with the community and brothers from Indonesia in Mexico. The Indonesian Embassy in Mexico City expressed condolences to the family of the deceased.
Many friends and fellow colleagues who knew Leo said a final farewell. They expressed condolences to his family, saying that he was one of the kindest friendly people they ever met.
"I am struck by lightning hearing the news that you have passed away to the house of God. My heart is broken and wants to blame the creator, while whispering God... Is this fair? After I reflect on this all is God's plan. Your good deeds are provisions to make you easy to enter the kingdom of heaven."
"There are many who do not believe that you are gone and can't let you go. And to this day they are the ones who send condolences and pray saying you are a good person. By now, you must be with the angels in Heaven, you must be an "angel" just like the time of your life in this world. A person who always motivates, always think positively, you are not ashamed and does not give up with the condition."