Carnival Paradise Rescues Sailors From Sinking Ship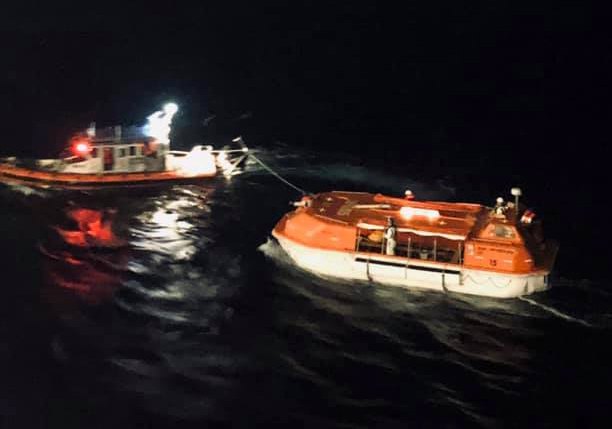 The cruise ship Carnival Paradise rescued two local sailors after their boat started to sink on Saturday, May 18, 2019. Carnival Paradise had left Cozumel and was sailing towards Tampa, Florida when the ship's crew spotted a vessel requesting for help after the boat started to take on water. The cruise ship lowered a lifeboat and rescued the sailors from the sinking ship. Shortly after a vessel from the Mexican Coast Guard arrived at the scene to take the sailors back to shore. According to Steven Laboy, who is sailing on Carnival Paradise the lifeboat number 15 was slightly damaged during the rescue mission. He posted the following photo.
"Interesting turn of events here on Carnival Paradise...we suddenly felt the boat doing some jolting and bouncing. I decided to look out our window and I see we are completely stopped...Then out our window, we look up and see a lifeboat coming down and they made an announcement that we spotted a sinking boat and are on our way to rescue them…The rescue was apparently successful…we left Cozumel almost 2-3 hours ago but will supposedly not be late returning to Florida. An official boat with flashing lights showed up. I'm guessing a boat from the Mexican Coast Guard and they've been out in the water near our lifeboat for about 10 minutes. They've not given us an update as of yet." says Steven Laboy.
Crew Center received the following message from a reader saying "Carnival Paradise found two sailors from a sinking ship and rescue, after departing from Cozumel to Tampa. The Mexican Coast Guard went after the cruise ship gives the help call."