Carnival says final farewell to the crew member Nikola Arnautovic. What his colleagues say?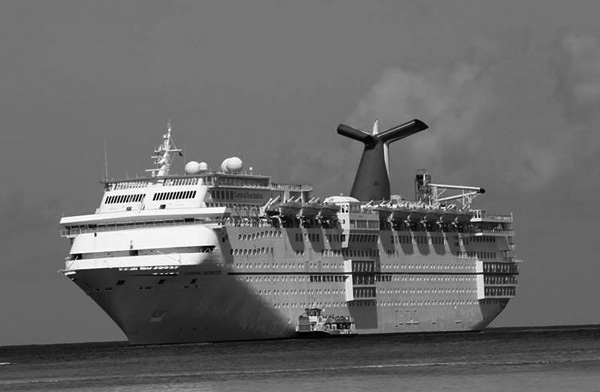 The tragic news of the death of a young crew member who was found hanged onboard the cruise ship Carnival Fascination on Sunday shook Carnival Cruise Line family and the entire crew community. Nikola Arnautovic from Serbia was just 22 years old and it was his first cruise ship contract. He was working as Aquatic Attendant for two months onboard. The latest information is that his body was found hanging in the crew stairwell between Deck 2 and 3 unlike the previously reported that he was found dead in his cabin. Carnival Fascination crew member who wanted to remain anonymous says "The head of the team in which Nikola worked was the first who discovered suspended body at the crew stairs. Now nobody should go without the captain's permission, "says the source.
The Serbian website "Blic" posted the following photo of Nikola Arnautovic.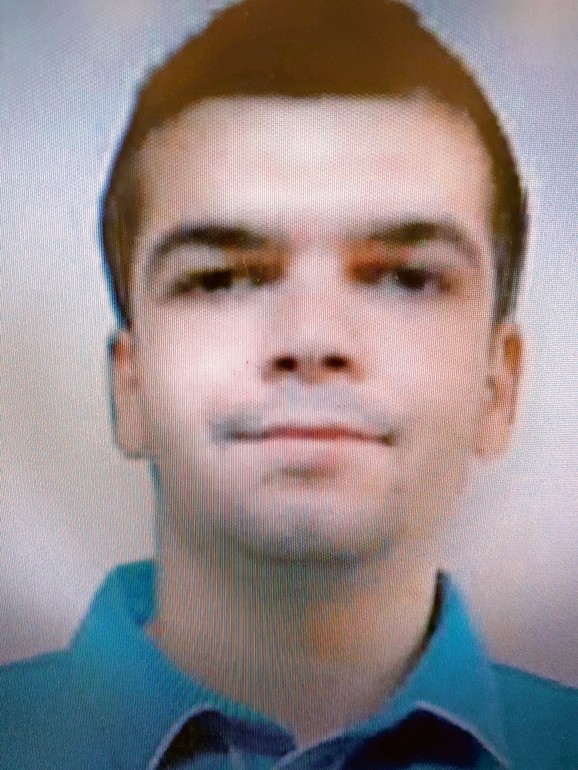 A Letter by Carnival Fascination Captain Renato Bendinelly was posted in the crew area that reads: 
Dear Carnival Fascination Family;
It is with great sadness that I must inform you of the passing of one of our team members, Nikola Arnautovic.
Nikola was from Belgrade, Serbia and began his career with us in June as an Aquatic Attendant.
He will be remembered as a kind and respectful young man. Although onboard short time, he was well-liked by all who knew him and he will he will be greatly missed by the Carnival family.
Nikola leaves behind his father, mother and a younger sister, whom he spoke very highly of. His family has been notified and our Care Team is providing the necessary support.
The loss of a friend and colleague is a difficult experience for all, and we realize some of you may be affected by this loss. Telephonic counseling is now available for any team member. Additionally, a counselor and a Care Team member will be joining the ship on Tuesday in Dominica, to make both individual and group counseling available. If you feel you would benefit from these resources, please let your department head or HR Director know.
Please join me and the entire Carnival Family in keeping Nikola, his family and friends in our thoughts and prayers.
Sincerely Captain Renato Bendinelly - Carnival Fascination
According to a crew member who was talking with the cruise ship nurse, Nikola visited the infirmary on Saturday asking for medical off and he looked very depressed. "They say he requested an emergency leave and was not approved before this happened!" says the crew member
Another Carnival Fascination crew member who signed on together with Nikola says:
"Knowing that we're on board together, we had breakfast together at the hotel and asked me so many questions about life on board considering it was his first time. And hearing people say you make the good life on cruise ships without even trying... RIP bro"
Crew need psychologists on board cruise ships
As we reported this is not an isolated case and something needs to be done. A former Manager of Training for Maritime Operations at Carnival Cruise Line Sean Sassoon, wrote a very interesting article entitled "Why aren't there psychologists on board cruise ships?"
Mr. Sassoon says "if I had a nickel for every time I had a crewmember in my office in tears, I could've retired 10 times over. Simply put, a psychologist is necessary. Now many cruise lines will tell you that they have an EAP (Employee Assistance Program) in place where a crew member can speak to a psychologist over the phone, but I'm of the belief that nothing beats a real life person within proximity to talk to."
Other crew members also stress the need of psychologists onboard.
"We Filipino crew member have a psychiatric exam in our medical before joining the ship but that doesn't guarantee you to survive the ship life. Some of Filipino crew members took their lives as well. Different people, different personality, different style of coping up. What we need is a open communication to all the crew members on board, a counselor who will talk to each crew member every now and then not just wait for them to seek help. Let's understand that person who's in depress state will not seek for help instead she/he will just sit back and self-pitying. And shout out to the upper management to pls look at this situation dearly. Not just the workload who's giving stress to the crewmembers but the inside management itself. Their respective management. My condolences to the family." Says a crew member.
Another crew member wrote the following message "We need people with a true human sense that support us and are truly on our side in times of difficulty ... more knowing that we as a crew are far from our homes and family ... many times we have difficult times in our home or our work and the only support we find is the loneliness of our cabins ... my suggestion would be that human resources will work 24-7 for us as a crew or at least a support line to call in case of a difficulty"