Celebrity Cruises Starts No Masks Pilot Program For Selected Crew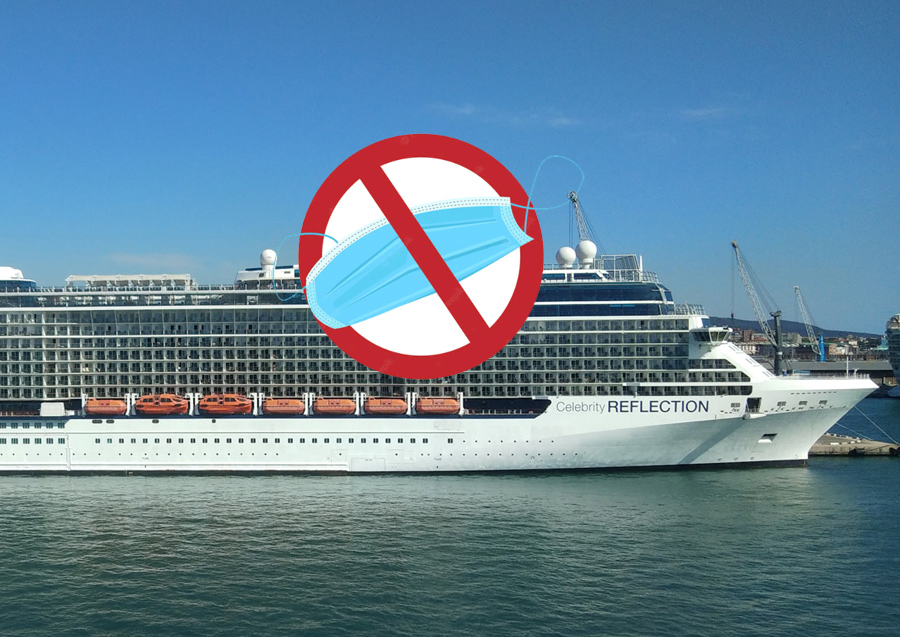 Celebrity Cruise has rolled out a pilot program on one of its ships to test the masks-free policy on selected crew. All nonguest facing crew will be mask free for a duration of two weeks, and if the results are promising this will lead to even more relaxed protocols across the fleet. In order to get more results the cruise line plans to add a second ship to the pilot program in the coming days.
"As the world opens and our protocols begin to relax across our fleet, we are reviewing policies and procedures constantly to make sure our fleet feels cared for and heard." Celebrity Cruises said in the latest edition of the crew newsletter.
Celebrity cruises said that wearing masks onboard is not always pleasant and has been a challenge for the last year. Therefore the company will start a pilot program on the Celebrity Reflection on August 26, and Celebrity Infinity on August 20, that will allow the nonguest facing crew to be mask free for two weeks.
"After the program ends, we will re-evaluate and advise if this no-mask initiative will roll out across the fleet. The safety of our guests and crew are always our number one priority. We are hopeful that this program will lead to even more relaxed protocols onboard so we can all get back to what we do best, offering the most amazing cruise experience to our guests!"
For the last two years the crew has experienced many challenges, and showed resilience of all the challenges, by following each and every health and safety protocols and restrictions. This pilot program is a good sign that the crew will finally have a chance to work mask free. Hopefully, this program is just a start and Royall Caribbean Group will roll it out across its brands.