Costa Cruises Captain Pietro Sinisi Awarded for Rescue at Sea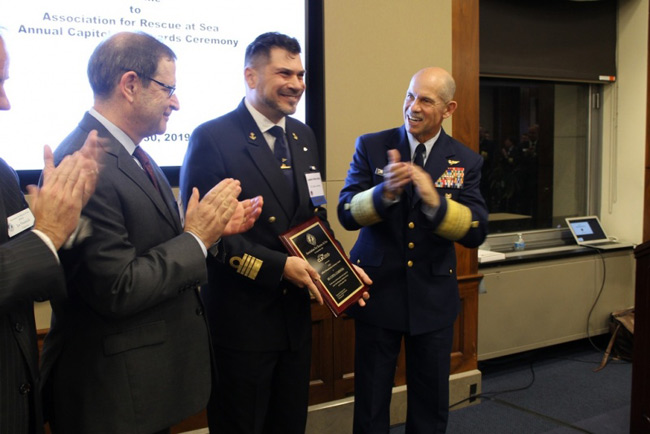 The Association for Rescue at Sea (AFRAS) awarded Costa Cruises Captain Pietro Sinisi for saving the crew of a cargo ship which was on fire in the Aegean Sea. Captain Sinisi received this prestigious award in Rayburn House Office Building, in Washington DC, during the annual award ceremony.
This award by AFRAS association recognizes the courage and determination during the emergency on 21 November 2018, when Captain Pietro Sinisi was on duty on board the cruise ship Costa Luminosa. At around midnight on the day of the rescue, the ship was sailing south of the Peloponnese, en route to the port of Katakolon, Greece when received a request for intervention from the Greek Coast Guard center. The commander Sinisi was asked to help the crew of the cargo ship " Kilic 1 ",  due to a fire that broke out on board. By diverting the cruise ship, Sinisi succeeds in successfully completing the rescue operation despite the dense smoke coming from the ship and the adverse weather and sea conditions, with winds at thirty knots and waves two meters high.
The eleven-man crew was rescued with a tender boat sent by Costa Luminosa, commanded by the Safety Officer Marco Genovese. The crew was then transferred to another merchant ship previously involved in operations by the Greek Coast Guard.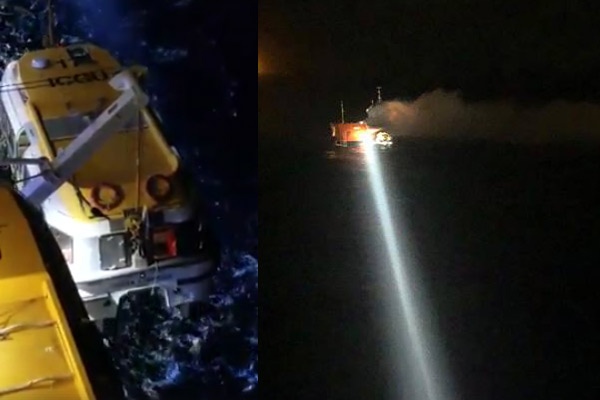 Accepting the award, Captain Sinisi said: "I'm truly proud to receive this prestigious maritime search and rescue award. First of all, I'd like to thank the Association for Rescue at Sea, and then the Greek Coast Guard and the Hellenic Coast Guard Joint Rescue Coordination Center of Piraeus, who enabled the operation and provided vital support. This prize is a reward for our teamwork, without which it wouldn't have been possible to carry out a rescue operation in those conditions. In certain situations, it is crucial for a ship's Master to make the right decisions in the shortest possible time. However, it is equally important to be able to work effectively as a team so that you can think clearly and accurately under pressure. All of this would be impossible without the daily commitment of Carnival Corporation and Costa Cruises, who provide us with rigorous training, ensuring that we're ready to deal with all possible contingencies."
Last year Captain Pietro Sinisi and Costa Luminosa crew were awarded by the Hellenic Coast Guard for the rescue of 11 crew members from the cargo ship "Kilic 1". Captain Pietro Sinisi received this award on behalf of all shipboard crew.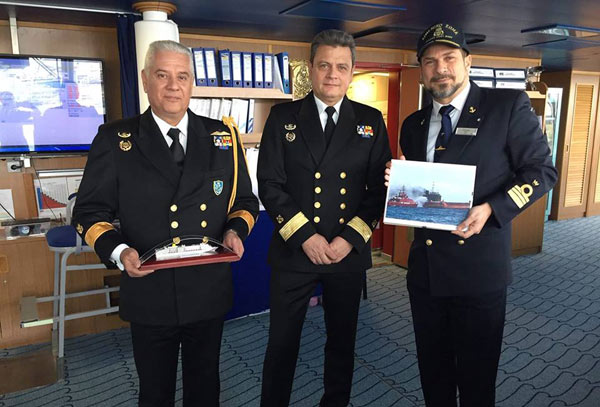 Captain Pietro Sinisi, born in Rome in 1972, has been with Costa Crociere since 1995 and became commander in 2008.