Costa Prepares for Potential Restart Of Cruises In August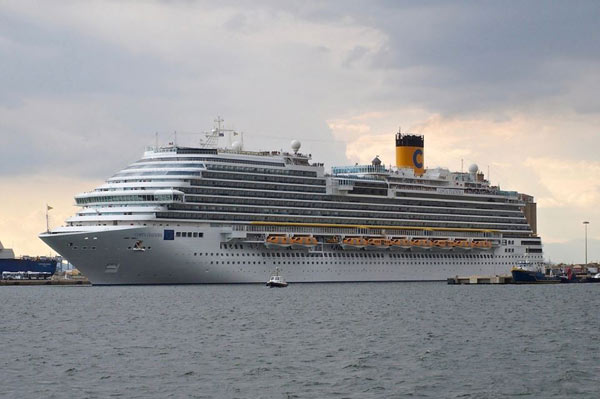 Costa Cruises is preparing to restart a limited number of vessels in the upcoming month of August. According to an internal document obtained by Crew Center the company has addressed the crew who are still on board the ships asking them to continue, or extend original contracts and support this vital restart of operations. Several crew members mentioned that the company plans to restart first the cruise ships Costa Diadema and Costa Smeralda at the beginning of August.
The cruise line has been working for weeks together with various institutions and the cruise sector, on potential restart of the cruise operations. As a result, the resuming of operations, which is limited to a certain number of conditions, with a very limited number of vessels could happen in August.
Facing challenges of initially bringing new sign-on crew members on short notice and with many restrictions imposed by countries worldwide, Costa Cruises asked the crew who are close to the end of their original contracts to contribute by further extending the contracts. These crew will be contacted by the onboard HR Director and Crew Office representative, about their decision if they would like to stay or to be repatriated back home.
"While this news fills us with comprehensible optimism and hope, these pandemic stricken times still pose a considerable amount of challenges with regards to the manning our beloved ships when it comes to the ability to bring on board our crew members from their country of origin. As a matter of fact, many countries still uphold numerous restrictions upon the free movement and transportation of people on an international and national level. Furthermore, several general services like embassies or medical facilities are either closed or reduced, or under extreme pressure." Says the letter sent to the crew onboard Costa cruise ships.
Taking in consideration that the Company restart is of high priority for all participants with a common objective to re-establish Costa Cruises presence in the cruise sector and preserving the employment, the company asked crew members who are still on board the cruise ships to personally contribute in restarting. In the letter, Costa Cruises informed all crew under valid contracts that they will be requested to fulfill their contract commitment, and support restarting of the operations, instead of seeking repatriation to their home country.
Some crew will look at this as a good opportunity to keep their jobs and continue supporting their families, especially in these uncertain times when many crew members are home, not knowing when the cruise lines will resume operations. However, the fact that the remaining crew on Costa ships are quite tiered and stressed after being stranded on the ships for almost 3 months, is causing a dilemma among some of them who are requested to initially restart the Costa ships.