Crew Pages – a revolutionizing, all-maritime platform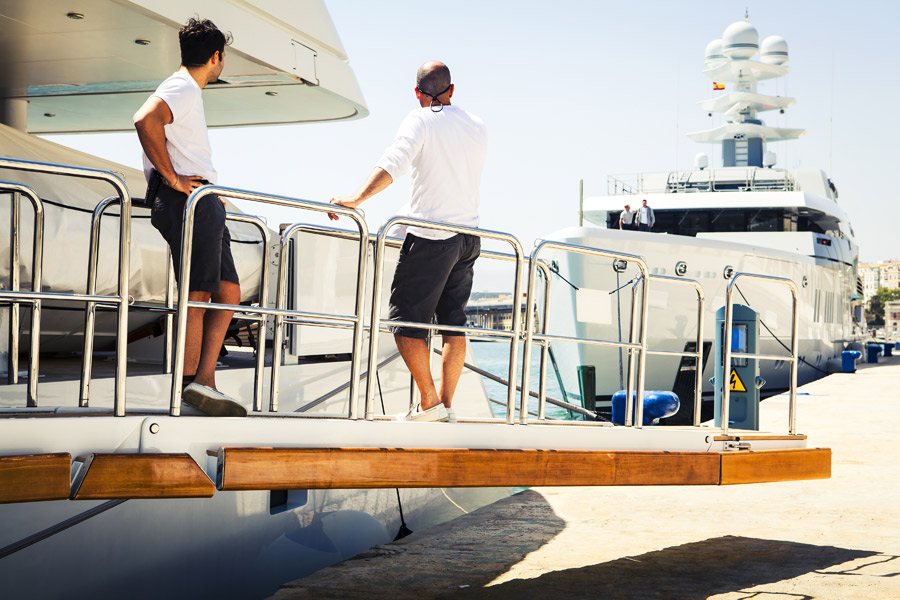 Crew Pages is a maritime professional network built with one mission - to create equal employment opportunities. This unique platform is designed to bring together all recruiters and crew at one place, making every CV seen.
With clear commitment to make all registered resumes equally visible and available for recruiters' review, its advanced search engine shuffles CVs on regular basis and sends the exact job match notifications to the recruiters inbox. A recruiter is welcome to create a list of favorites and to send a direct message to each candidate.
Crew Pages helps all seamen to make job seeking process so much easier. With us there is no longer needed to register on so many different websites. Once registered, your CV is visible to all employers around the world, and you are one click away from applying for a job.
Going further, Crew Pages is the first Maritime social network which gives you even more:
-Connect with other crew members - connect with former, current, or future fellow crew members, ask for advice or support new crew members joining the industry
-Share your experiences and show your expertise
-Present your skills – all crew is invited to share their daily work and life directly on the homepage, or as they call it – the Main Deck
-Follow industry news and stay up to date
-Download professionally designed CV
-Communicate directly with recruiters
If selected, a recruiter can contact you directly to give you more information about the position and the offer. This conversation is entirely private, and it doesn't leave the platform.
-Unlimited access to jobs - once subscribed, you can see and apply endlessly for jobs advertised on Crew Pages platform.
And there is more:
Easy shift from one industry to another
If you ever wondered how it feels to work in the yacht industry after years on a cruise or merchant ships (or vice versa), you can do so with Crew Pages! Here, all three sectors will advertise new jobs daily, increasing your chances to choose another vessel for your engagement.
Guaranteed visibility to potential employers
With Crew Pages sophisticated search engine, we guarantee equal visibility to every user. No matter if you are an experienced professional or just beginning your carreer in the maritime industry, our shuffling system provides same exposure to each user.
Couple boarding opportunity
If you and your significant other want to board together, you can do so by merging your profiles. Once linked, you will be shown to potential employers as a couple and also get recruited as one.
Join this incredible maritime community today!
From crew to crew