Cruise Ship Passengers Robbed After Winning $1 Million in Casino, 2 Officers Arrested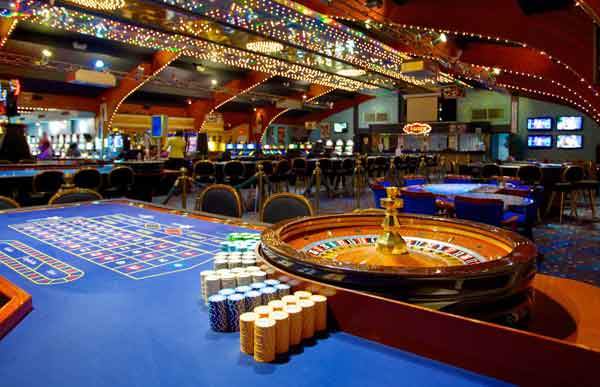 A bizarre robbery worthy of Hollywood script took place on a luxury cruise ship docked in Piraeus, Greece.  According to the local media two tourists, Bulgarian nationals, have won a very large amount of money in the ship's casino. For two consecutive nights they were gambling, and the second night they cashed in their winnings of $1.030.000 and went to their staterooms.
An hour later one of them claims he was attacked and robbed by two ship officers, a Canadian and an Israeli, who took $430,000 in cash which the passenger had placed in the cabin safe. The victim began to shout, causing an upset. As soon as the sailors left with the money, he alerted the ship's crew and the Port Authorities. According to the same complaint, officers intended to do the same against his friend, but he heard the bustle and managed to escape by leaving his cabin, taking with him $ 600,000 from casino profits.
Immediately after the two ship officers were arrested and Police found in their possession $430,000 taken from the passenger. The case is complicated following the fact that the officers claim two passengers were cheating, using techniques prohibited by the gambling control authorities. In their defense officers say they went to the cabin to take back the money that had been acquired fraudulently. For his part, however, the victim claims back the money that was seized by the Coast Guard, as, he says, was won in a perfectly legitimate way. 
The amount found in the possession of the officers remains committed by the Justice until all legitimate actions have been completed. The case file was formed by the competent Security Department of the Port Authority and is now in the hands of the Piraeus Prosecutor's Office. 
The two cruise ship passengers are not arrested and there is no evidence that they can prove any suspicious action on their part. Meanwhile, the Coast Guard officers briefed the embassies of the countries of origin of the two seamen arrested. However, there will be Investigation to exhaust all the chances that the money has been legally won by the two ship's passengers. If no fraudulent means were used to acquire them, the money will be returned by check to their holder. 
Greek Authorities didn't release information about the name of the cruise ship where this bizarre robbery took place.