Deck Chair Dispute Erupts in Brawl Between Two Senior Passengers on Cruise Ship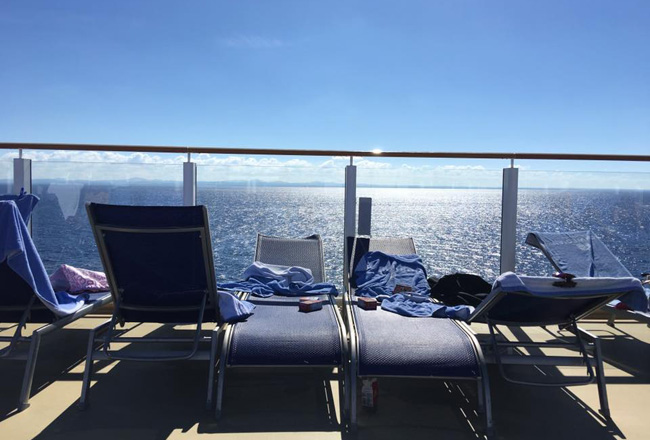 We have all heard the problems with deck chair hogs – people that wake up really early, claim their loungers by the open deck with a towel, but a brawl among two senior guests to claim a deck chair is something new.
The case is now in the court in Germany and according to Inge Bahlmann, Director of the district court in Auerbach, the dispute led to an argument, which then erupted in a brawl. The court case says that a "physical dispute" began between a 70-year-old man and another senior over seating arrangements on the cruise ship open deck.
It all started when an elderly lady wanted to occupy two free deck chairs for herself and her 70-year-old husband. Suddenly another passenger removed her handbag from one of the chairs - and off you go.
"The husbands got into it so much in dispute that it resulted in an injury of the elderly gentleman," says the court file. The whole thing was apparently not settled peacefully, even a first process for compensation already failed.
In August, renegotiation says that the plaintiff from Baden-Wuerttemberg asked for 4200 Euros in compensation. Because his arm was injured- and therefore for "ruined holiday".
The court director said "Because the parties could not agree, and witnesses were summoned. There is no way to go far. They invited the wives of the claimants, the mother-in-law of the defendant and the security officer of the cruise ship. "
This incident happen last year while the passengers were sailing on a cruise ship to Mauritius, a popular cruise destination for German holidaymakers sailing on Aida and TUI Cruises. The name of the ship was not revealed.