Disney Cruise Line Acquires The Unfinished Global Dream For 40 Million Euros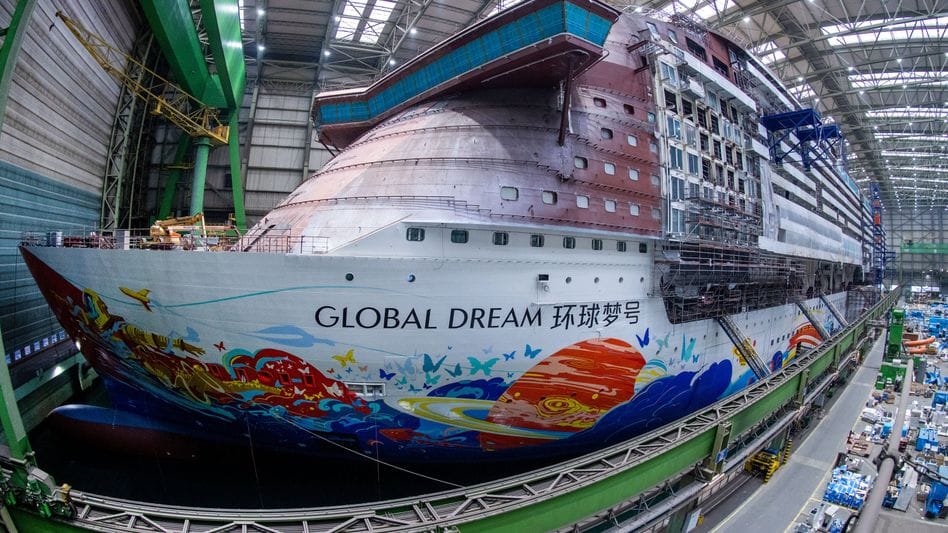 Disney Cruise Line was able to acquire the unfinished mega-ship Global Dream, at a favorable price of 40 Million Euros, reports the German magazine Stern. The cruise ship with a price tag of 1.6 billion euros, when first ordered by Genting HK's Dream Cruises at the German shipyard MV Werften was put up for sale by the insolvency administrator earlier this year. According to some estimates so far 1.3 billion euros has been spent on the construction of the ship which is 75% completed. 
According to reports from Stern, Disney will take over the ship without warranty claims and will complete and rebuild the vessel at its own risk. For the ship of this size, which was built specifically for the Asian market, to be completed and converted according to Disney specifications the company will invest almost 1 billion euros for the conversion.
On November 16, Disney Cruise Line made public its intention to acquire the unfinished, 9,000-passenger cruise ship Global Dream. As part of its internal makeover, Disney Cruise Line will reduce guest capacity from 9,000 to 6,000, and about 2,300 crew members. Disney said it had been able to secure the 208,000 gross ton ship at a favorable price and "within the capital expenditure guidance" provided on The Walt Disney Company's recent earnings call.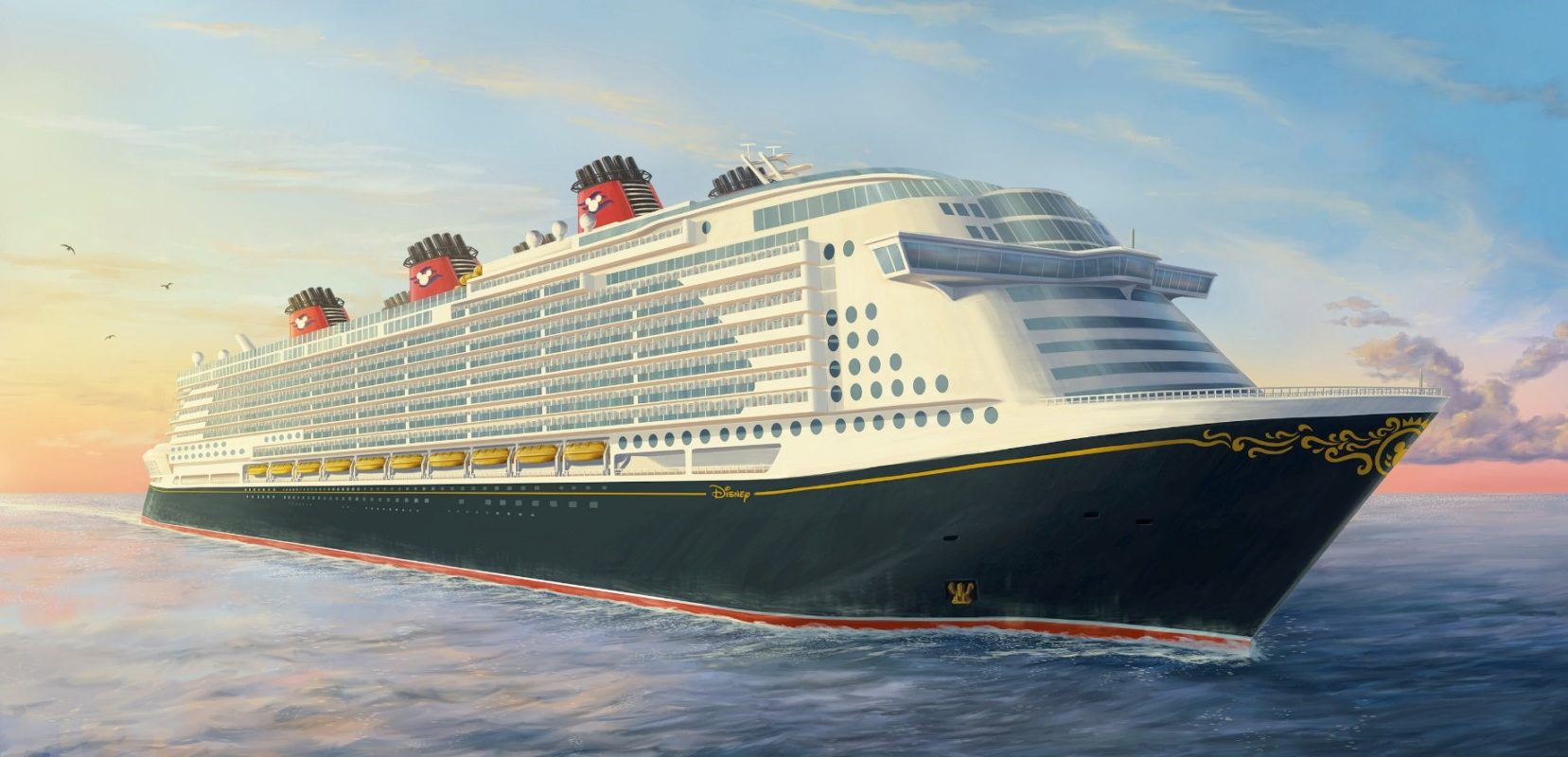 Disney said the ship will be completed in 2025 and will be based outside the United States, sailing to "new global destinations." It will feature innovative Disney experiences including trademark entertainment, and rotational dining. The exterior will have the DCL's characteristic colours, inspired by Mickey Mouse, and the ship's signature red funnels.
The vessel will be one of the first in the cruise industry to use green methanol, one of the lowest-emission fuels available. 
Meyer Werft shipyard in Papenburg that built the Disney Dream, Disney Fantasy, and Disney Wish, will be in charge to oversee construction at the former MV Werften shipyard. Hundreds of former MV Werften workers will be employed, and other marine sector suppliers will benefit from finishing the project.