Friends And Family Say Final Farewell to P&O Crew Member After The Sudden Death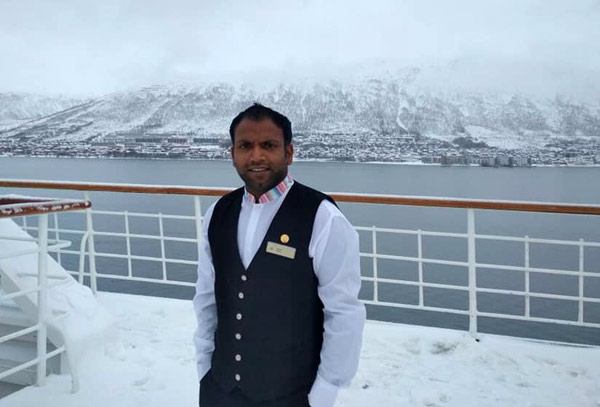 Family, friends and fellow co-workers gathered on Tuesday to pay their final respects to P&O Cruises crew member Godwin Da Costa, who died suddenly on December 16, at his home in Nuem, Goa, India.
Godwin was working as a waiter on board P&O Cruises ships and after completing his contract he was looking forward spending Christmas time at home with the family says his friend. Godwin celebrated his 35th birthday on December 06, and he was supposed to get married on December 19, just three days before he died.
''Even in death you are still loved and forever will be. You have touched the hearts of so many who owe you a lifetime of gratitude. We are not saying goodbye forever but goodbye for now. I pray you to find peace and rest wherever you are'' says Cleto Dsilva.
These words describe exactly what kind of a person Godwin Da Costa was. Just hours after the tragic news was posted by Elaine Sludden on P&O Cruises Group, hundreds of people who sailed on P&O Cruises and meet Godwin expressed their deepest condolences.
''Sad news, Godwin P&O waiter sadly passed away, thoughts are with his family and his P&O family at this sad time. Godwin will be sadly missed, he was such a lovely man with a smile and personality that was so infectious, taken at 35 years old too soon, RIP my friend'' wrote Elaine Sludden on the P&O Cruises Facebook Group.
''RIP he was a proper gentleman and service with a smile always. Thinking of his family at this time and all at PO. You have lost a star. I do hope that P&O put a Plaque up in memory of his service he deserves this.'' wrote Angie Benson
''I am so shocked and very sad such a lovely man always had a lovely smile, he was our waiter with Dennis on our last cruise RIP at such a young age'' wrote Ann Hatfield.