Mein Schiff 1 and 2 Crew Members to be Send Home from Barbados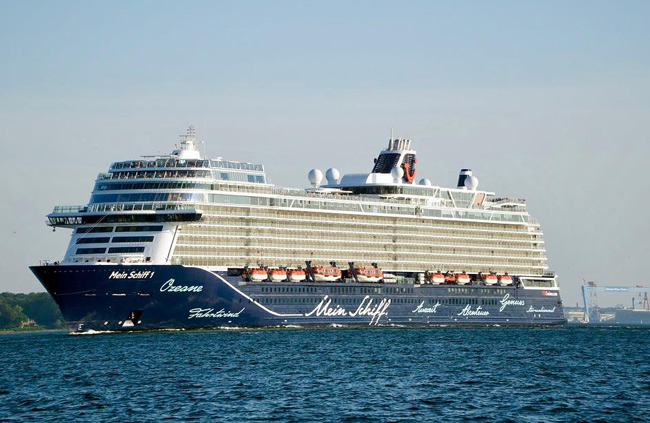 In light of the global outbreak of Covid-19 and cancelations of fleet-wide voyages, a tough decision has been made by TUI Cruises to send as many crew members as possible back home. The German cruise operator is trying to provide as much information as possible to their crewmembers, but at the same time, they are still bound by regulations, restrictions, flight options, meaning that valid statements at this time are very difficult to make. The main focus of disembarking as many crew members as possible for now are the ones onboard the ships Mein Schiff 1 and Mein Schiff 2, which are docked in Bridgetown, Barbados.
"The following planning is currently being considered.
Since all trips on Mein Schiff fleet are canceled until at least mid-April it is important for us to take as many crew members as possible off-board. Since Mein Schiff 1 and Mein Schiff 2 will be the longest without guests and are also perfectly positioned for air traffic ( because they are still at the pier), we want to bring as many CM home as possible.
Then both ships will slowly return to Europe.
We will also try to bring other crew members on the other ships. We are currently investigating how, where and whether this is possible at all. Since the open flight offer is very limited worldwide, this could also happen with charter planes. We will also look at which destinations it makes sense to send large charter airlines.
Of course, we are particularly trying to remove CM from the ships first, whose contracts will soon expire. Planned assignments/contracts are postponed for now. We are currently reviewing the payment for crew members leaving early and for those crew members who remain onboard. We also have to evaluate whether a crossing can be considered quarantine.
We understand that this is a situation that nobody wants - the world is changing, it is out of joint and the sea chefs world is also shaken. Nevertheless, we strive to be strong in this situation and to emerge stronger from it.
For this we need our most important asset, our employees!" says the letter sent to TUI Cruises crew members.