More than 200 Mauritian Crew Members Stranded on NCL Epic to Return Home on June 28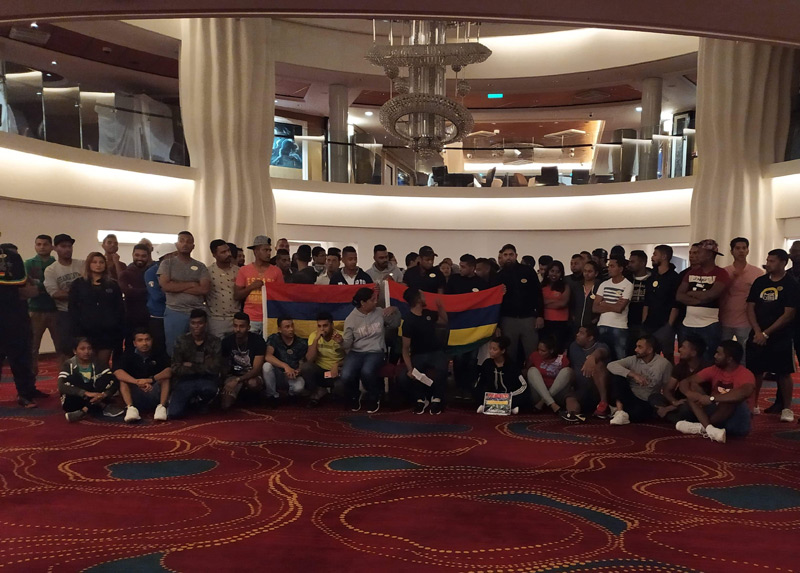 Mauritian crew members stranded on the cruise ship Norwegian Epic for over 3 months, finally received good news about their repatriation flights back home. A crew member sent us an announcement attached on the crew notice board with details regarding the repatriation flight scheduled on June 28. 
Along with the details prior disembarking the ship, NCL informed the crew that once they arrive in Mauritius quarantine will be required in a government selected facility for a minimum of 15 days. The coast of the crew quarantine will be covered by Norwegian Cruise Line. PCR test prior to traveling is also one of the requirements by the Mauritian government, therefore Miami Larkin Community Hospital will conduct the testing onboard the Norwegian Epic on June 25.
According to our source, the crew will disembark in two groups, the first batch of 150 crew, and the second batch of 89 crew. The crew from Mauritius is the last nationality to disembark NCL Epic. After completing this final repatriation only crew who are needed for minimum safe manning will remain on the Epic.
On May 25, Mauritian crew members stranded onboard Norwegian Epic, staged a protest requesting their government to allow them to return home. In order to raise awareness of the government, they made a video addressed to the prime minister to open the airport for their charter flight. They said they are all healthy and they just want to return home to their families.  NCL Epic has become a hotel for crew members from different nations all waiting for the charter flights back home. As many crews from other nations left the ship, Mauritians felt they are left behind and abandoned by their government.