Norwegian Breakaway Fails USPH Inspection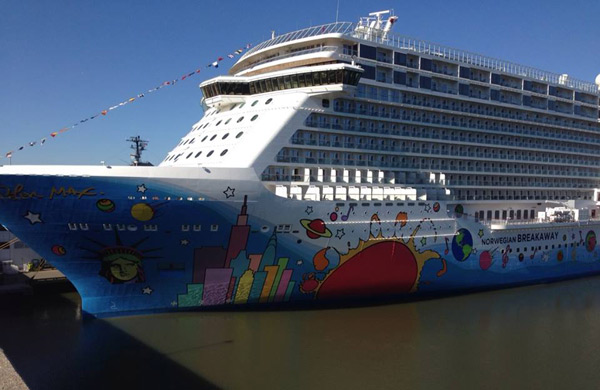 The cruise ship Norwegian Breakaway operated by Norwegian Cruise Line has failed the recent USPH inspection. The United States Public Health inspectors conducted an unannounced sanitation inspection on March 10, 2019, while the cruise ship was docked in New Orleans, Louisiana. After finding numerous violations the ship received a failing score of 84 points (score of 85 or below means the ship has failed the inspection). 
Cruise Law News first reported the failing sanitation inspection saying that the ship didn't follow up with ill crew members with acute gastroenteritis (AGE). inspectors from the Centers for Disease Control and Prevention's Vessel Sanitation Program found flies and fruit flies in several of the grills and bars; a pot wash area was heavily soiled with food debris and several galleys onboard were dirty. The ship's crew are required to take corrective actions and the ship will be reinspected within 30 to 45 days.
This is the first time Norwegian Breakaway fails the USPH inspection. During the previous inspection on April 10, 2018, the vessel received a high score of 98 points.