Poor pilot training blamed for Azamara Quest hitting rock in Marlborough Sounds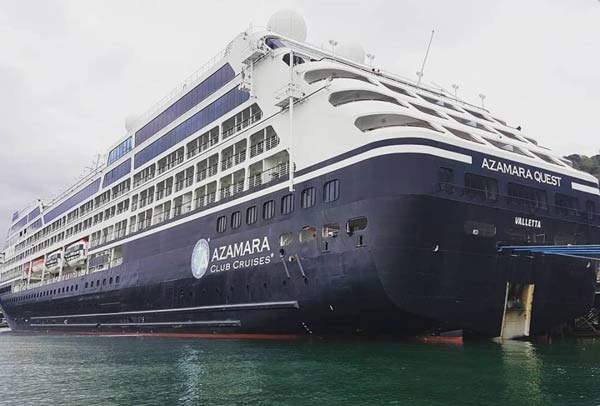 New Zealand Traffic Accident Investigation Commission (TAIC) has released a report of the accident on 27 January 2016 when the cruise ship Azamara Quest hull and propeller was damaged at the Marlborough Sounds. According to the report, the reason for hitting rocks in the channel was poor pilot training and miscommunication between the pilot and the bridge officers. Azamara Quest operated by Azamara Club Cruises was sailing en route to Picton in the Marlborough Sounds when the accident happened. The report states that the tight turn maneuver was executed too late when the cruise ship entered the passage. Fortunately, no one was injured by the impact.
"The main problem was that the pilot who was trying to integrate with the normal navigating team, the bridge team, were not on the same page so to speak - they didn't have a shared understanding of how that first critical initial turn was going to be made into Tory Channel." Said lead investigator Tim Burfoot
The pilot did not have enough experience of piloting big ships lost his start point due to a lack of situational awareness of the tide and strong currents. The Commission also found that the port company and pilot were relying on the pilot making five transits of Tory Channel using the port company pilot launch in order to maintain currency with the Pilot Training and Proficiency Plan, which did not meet the intent of the plan.