Princess Cruises facing hefty fine after gas-cylinder explosion kills Filipino crew member
An investigation report was presented by Maritime New Zealand at the Dunedin District Court regarding the fatal incident onboard the cruise ship Emerald Princess in which one Filipino crewman died in a gas cylinder explosion. The prosecutor is seeking NZD $800,000 (US $550,000), in compensation for the family of the Filipino seafarer Allan Allarde Navales, age 32, who died when a corroded nitrogen cylinder exploded while Emerald Princess was docked in Dunedin's Port Otago, New Zealand.
Before his tragic death, Allan Navales who worked as a fitter mechanic supported his family in Cebu, Philippines,  including his sibling, his sick mother, and his daughter. Now his family lives in poverty and therefore Maritime New Zealand counsel seeks  Princess Cruise Line Ltd to pay $550,000 reparations, based on the seafarers working life.
The investigation report says that on February 9, 2017, the cruise ship Emerald Princess, carrying 3,115 passengers, was moored at Port Otago—a suburb of the city of Dunedin in New Zealand.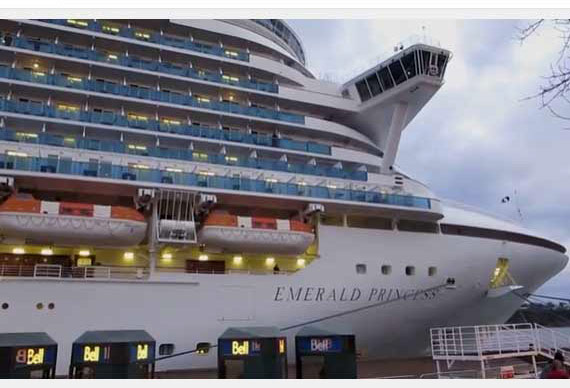 During the stay, crew members on the vessel operated by the Bermudan registered company Princess Cruise Lines Limited—were instructed to check the pressure of nitrogen cylinders that are used to launch lifeboats in the event of an emergency.
Two crew members—Allan Alarde Navales and Bernabe Santos were working on the backup pressure supply system for a davit for the ship's tender boats. 
After filling the cylinder to the required pressure level, Navales told Santos to start the hydraulic lifeboat system. But soon after, one of the cylinders exploded, killing Navales instantly.
The explosion also launched another cylinder which fell on the wharf where passengers and crew were walking, luckily no one was harmed.
The report also states that the crew had not been trained properly to fill the cylinders and the company had not conducted a risk assessment of the dangers associated with the task.
According to News Week Princess Cruise Lines has pleaded guilty to a charge brought under the Maritime Transport Act of causing a product to be maintained or serviced in a manner which caused unnecessary danger or risk to other people. The maximum fine is NZD $100,000 (US $69,000). Dunedin District Court Judge Kevin Phillips has reserved his decision.
Many cruise lines including Princess Cruises include a clause in the crew members employment contract that mandates arbitration in the event of an injury or death. The Philippine arbitration system does not allow a crew member to sue for negligence, instead offers payouts based on a predetermined compensation chart, in which each body part has a price.
According to this chart, if a Filipino seafarer loses a toe, for example, it is valued roughly at $5,225. Or, if a Filipino seafarer loses both feet, he will be compensated with about $29,500. The highest amount that a Filipino seafarer or his family could get for a permanent disability or death is $60,000.
Unfortunately, this is the grim reality which shows how much the cruise lines and especially the Philippines as a state value their seafarers which make more than one-third of all ship workers in the world.