Princess Cruises First to Implement the Ocean Medallion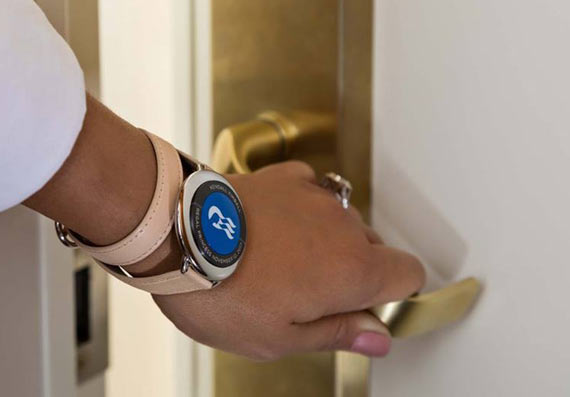 At the world's largest tradeshow for consumer technology CES in Las Vegas, Carnival Corporation has announced the launch of wearable tech gadget called Ocean Medallion.  The world's first interactive experience platform capable of transforming cruise travel to a highly personalized holiday, will be first implemented on Princess Cruises 
Carnival Corporation will debut the Ocean Medallion on the Regal Princess in November 2017, followed by Royal Princess and Caribbean Princess in 2018. The new Medallion Class will be extended over the next few years to the entire Princess Cruises fleet.
Ocean Medallion, is a wearable device that allows a virtual personal assistant and join the physical and digital worlds to deliver a new level of personalized service that was not possible until now. The system will give you information on places, notices, ordering food and drinks, a series of interactive games, personalized entertainment experiences and much more. With a small size (like a coin) can be combined with jewelry, clips, key chains and bracelets, or simply carried in the pocket.
What can you do with the Ocean Medallion? 
Speed up the boarding and disembarkation process. 
Access the stateroom when approaching the door (no card required). 
Locate relatives and friends aboard the cruise ship. 
Buy and book without any transactions, cards or paper. 
Enhanced gastronomic experiences based on the food and beverage preferences of each cruiser. 
Interactive games and immersive entertainment experiences. 
The Ocean Medallion is paired with an optional custom digital assistant called Ocean Compass ™, a digital experience portal available online, on smart devices, on port kiosks, cabin televisions, interactive screens located throughout the cruise. The gadget will be waterproof and weight 1.8 ounces, with a battery life at more than a month.